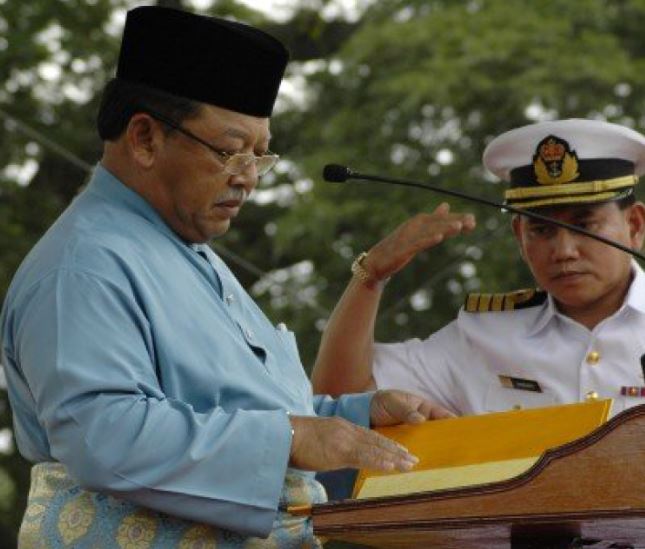 KUALA KANGSAR: The prestigious Malay College Kuala Kangsar (MCKK) in this royal town has been declared a national heritage by the Yang di-Pertuan Agong Tuanku Syed Sirajuddin Syed Putra Jamalullail.
Under the royal patronage of the Malay Rulers, the college received the honour in an elaborate ceremony here yesterday which also doubled as its centenary celebration.
In making the declaration, the King said he and the Malay Rulers would continue to be the patrons for the college which was dubbed the "Eton of the East."
"In the course of a hundred years that have passed until the present time, the Malay College Kuala Kangsar has stood with pride, steeped in its tradition and history, and we, the Malay rulers, have been steadfast in our support as the royal patrons of this pioneer Malay College Kuala Kangsar.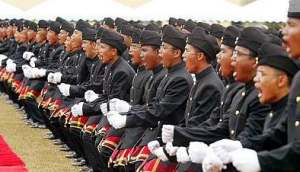 "It is, therefore, the collective wish of the Malay Rulers that the status of this college be elevated; and we solemnly declare and affirm that we shall remain as royal patrons of the MCKK for as long as the sun, moon and stars move across the heavens," said the King.
Over 5,000 people from all walks of life including some 2,000 past and present students watched a re-enactment of the college's inception in 1905, before the declaration.
The descendants of three of the four founding fathers of the college – the present Sultan of Perak, Yang Dipertuan Besar of Negeri Sembilan and Sultan of Selangor – were also present.
Others who attended were old boys of the college – Governor of Malacca Tan Sri Khalil Yaakob, Raja Muda of Perak Raja Nazrin Shah who is the chairman of the MCKK board of governors and Education Minister Datuk Seri Hishammuddin Tun Hussein.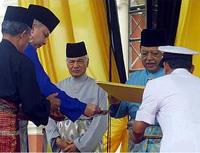 Earlier, the King was greeted by Menteri Besar Datuk Seri Mohd Tajol Rosli Ghazali and other state dignitaries upon his arrival in a helicopter at Padang Kawat.
He then proceeded to the nearby Istana Iskandariah.
The Keeper of the Rulers' Seal, Tan Sri Engku Ibrahim Datuk Ngah later sought the King's consent to send the Watikah (Royal Scroll) to the college.
Engku Ibrahim then rode on an elephant named Zibor to Laman Budaya, a park located beside the Perak river, enroute to the college field.
They were accompanied by six other elephants and 400 hulubalang (warriors).
Upon reaching the royal dais Engku Ibrahim handed the royal scroll to Raja Nazrin Shah who presented it to the King.
Old boy Datuk Seri Nazri Aziz – who is Minister in the Prime Minister's Department – said that in the old days, students of MCKK often went on to become the cream of the country's leaders.