Kampung Jengka, Batu 13 - Kebawah Duli Yang Maha Mulia Pemangku Raja Pahang, Tengku Mahkota Tengku Hassanal Ibrahim Alam Shah ibni Al-Sultan Abdullah Ri'ayatuddin...
At the recent annual prize giving day of the Malay College Kuala Kangsar, Education Minister Datuk Seri Najib Abdul Razak made two relevant statements....
A school has to tell the world about itself. Its achievements must be revealed to parents and general public. A report on the activities...
Tan Sri Halim Saad, Malaysia's original and indomitable "highwayman", is hitting the fast lane to prominence again, sealing another prestigious award that will now...
As one moves about the town of Kuala Kangsar, one will surely come across the Town's historical Clock Tower which is strategically located in...
The 10th edition of The Malay College Kuala Kangsar (MCKK) Premier 7s Rugby Tournament promises to be an explosive tournament for both the fans as...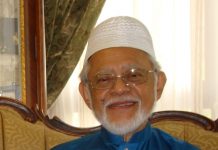 Abdul Razak Bahaman (Class of 1954 - Idris House) was born in 1936, in a small kampung called Tanjung Ipoh in Kuala Pilah, Negeri...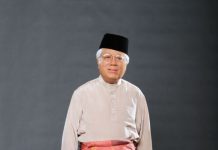 The death of the former ambassador in the Malaysian Foreign Affairs Ministry, Dato' Abdullah Zawawi, 79 marks the closing of another chapter in the...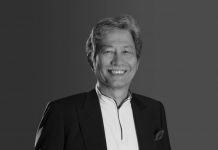 The inevitable is no less a shock just because it is inevitable. Isn't it the inevitability of death that gives life its meaning and...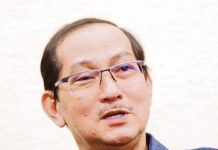 Today, I paid my last respect to a fallen MCKK batchmate and brother-for-life, Dato' Mohd Ridhuan Ismail a.k.a Bindul (C'76) who died suddenly yesterday...
We are in the 2nd month of 2019 and we can already see and feel that many things have changed, being changed, going to...
Heartiest congratulations to Imri Mokhtar (C'90, Idris) on his appointment as the new Chief Operations Officer (COO) of Celcom Axiata Berhad. Imri, with over 24...
Another tradition gone from the annals of MCKK is the last farewell at the Train Station. The last day of school 3rd term is...
Popular with his friends and colleagues, Dato' Abdullah Zawawi or Zam to his colleagues and family, was noted and respected for his quiet sense...