Kampung Jengka, Batu 13 - Kebawah Duli Yang Maha Mulia Pemangku Raja Pahang, Tengku Mahkota Tengku Hassanal Ibrahim Alam Shah ibni Al-Sultan Abdullah Ri'ayatuddin...
He is only 14, but Ariff Amir Ali has come up with some innovative devices that might address world issues such as child abuse...
The Malay College Kuala Kangsar (MCKK) had their Students Art Exhibition held at The British Council, Bukit Aman, Kuala Lumpur, from 27th April until...
Tan Sri Halim Saad, Malaysia's original and indomitable "highwayman", is hitting the fast lane to prominence again, sealing another prestigious award that will now...
Over the Aidil Adha Weekend 2019, a team of BBC (British Broadcasting Corporation) researchers came over to MCKK as part of a recee team...
The 'Old' Blacks. Proudly carrying marks of the sponsors Ladangku Maju Sdn Bhd (LADANGKU), Syarikat Abdul Wahab (SAW), Jacsport and Xantheus Commune (XC89), the MCOBA...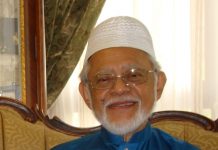 Abdul Razak Bahaman (Class of 1954 - Idris House) was born in 1936, in a small kampung called Tanjung Ipoh in Kuala Pilah, Negeri...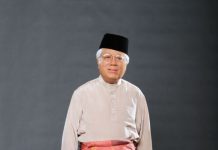 The death of the former ambassador in the Malaysian Foreign Affairs Ministry, Dato' Abdullah Zawawi, 79 marks the closing of another chapter in the...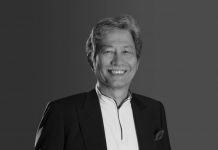 The inevitable is no less a shock just because it is inevitable. Isn't it the inevitability of death that gives life its meaning and...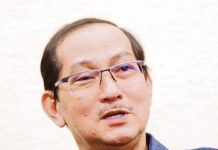 Today, I paid my last respect to a fallen MCKK batchmate and brother-for-life, Dato' Mohd Ridhuan Ismail a.k.a Bindul (C'76) who died suddenly yesterday...
We are in the 2nd month of 2019 and we can already see and feel that many things have changed, being changed, going to...
KUALA LUMPUR (Dec 3): Bank Negara Malaysia (BNM) has appointed Dato' Abdul Rauf Rashid, who is the managing partner of Ernst & Young (EY)...
Another tradition gone from the annals of MCKK is the last farewell at the Train Station. The last day of school 3rd term is...
Popular with his friends and colleagues, Dato' Abdullah Zawawi or Zam to his colleagues and family, was noted and respected for his quiet sense...