Kampung Jengka, Batu 13 - Kebawah Duli Yang Maha Mulia Pemangku Raja Pahang, Tengku Mahkota Tengku Hassanal Ibrahim Alam Shah ibni Al-Sultan Abdullah Ri'ayatuddin...
The sultans of the four Federated Malay States (Perak, Selangor, Negeri Sembilan, and Pahang) led by Sultan Idris Murshidul 'Azam Shah of Perak, had...
It was January 1973 when a hundred and twenty scrawny 12-year olds, from almost all points of the country, met each other for the...
Born on 21 April 1960, Class of 1977, Ahmad House. A musical talented doctor who played drums and guitar at MCKK. He was a...
As one moves about the town of Kuala Kangsar, one will surely come across the Town's historical Clock Tower which is strategically located in...
The 10th edition of The Malay College Kuala Kangsar (MCKK) Premier 7s Rugby Tournament promises to be an explosive tournament for both the fans as...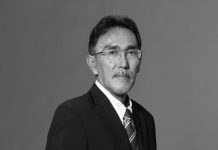 A dear friend died from liver cancer today, the 18 of April 2020, Saturday, 24 Sha'ban 1441H at his home at Bandar Seri Damansara. His...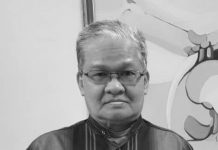 Baharum Md Salleh (Class of 1969) was born in 1952, in a small kampung called Lipat Kajang in Temerloh, Pahang. He entered MCKK in...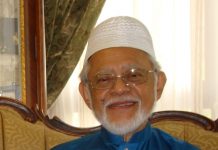 Abdul Razak Bahaman (Class of 1954 - Idris House) was born in 1936, in a small kampung called Tanjung Ipoh in Kuala Pilah, Negeri...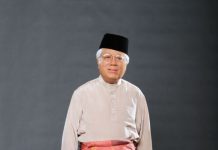 The death of the former ambassador in the Malaysian Foreign Affairs Ministry, Dato' Abdullah Zawawi, 79 marks the closing of another chapter in the...
We are in the 2nd month of 2019 and we can already see and feel that many things have changed, being changed, going to...
Heartiest congratulations to Tan Sri Zamzamzairani bin Mohd Isa (C'77, Mohd Shah) on his appointment as the new Chairman of Malayan Banking Berhad (Maybank). A...
Another tradition gone from the annals of MCKK is the last farewell at the Train Station. The last day of school 3rd term is...
THANK YOU, SIR TAN GIM HOE! Today I am devastated with a rather vague MCOBA Batch Reps WAG message that goes "Good morning everybody, Mr...