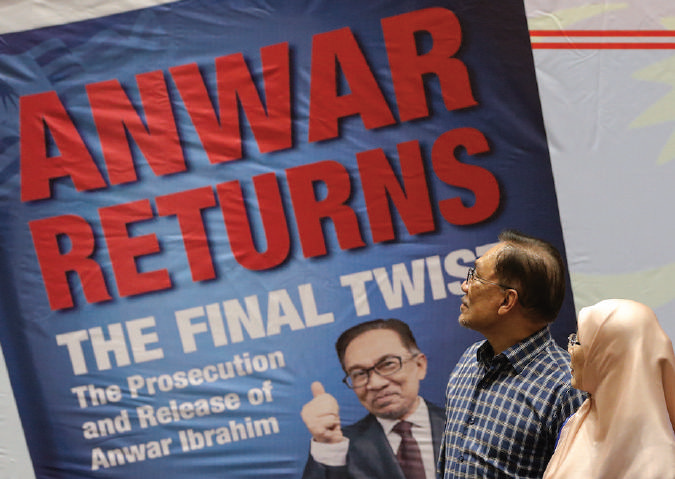 Datuk Seri Dr. Wan Azizah Wan Ismail, Deputy Prime Minister and wife of Datuk Seri Anwar Ibrahim (C'64), launched a book titled 'Anwar Returns : The Final Twist'. The book covers the prosecution and release of Datuk Seri Anwar, including the election results which led to his full pardon and return to the Malaysian political landscape. Datuk Seri Anwar was also present at the event.
Written by Australian lawyer Mark Trowell QC who had previously written two other related books titled 'The Prosecution of Anwar Ibrahim: The Final Play' in 2015 and 'Sodomy II: The Trial of Anwar Ibrahim' in 2012. Trowell had been observing the trial of Datuk Seri Anwar representing several organisations including the Inter-Parliamentary Union.
The book launch which was held at Hilton KL was organized by Institut Darul Ehsan (IDE) and attended by about 300 people including ministers, diplomats and members of the legal fraternity.
Speaking at the event, Trowell says the idea of writing the books was mooted by Anwar's daughter, YB Nurul Izzah when she came to know that he had a collection of reports on the trials and suggested that he compile them into a book. The newly launched 398 pages book, published by Marshall Cavendish is now available for RM59.90 at selected book stores nationwide.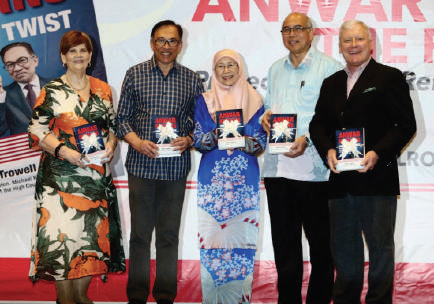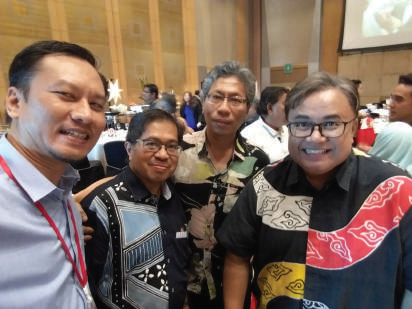 Reports by "MCOBs for Better Future"; Myzul (C'90) and (Jigz C'93).