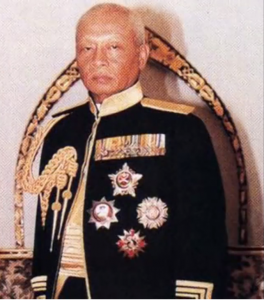 With the demise of the former Sultan of Pahang, His Majesty Paduka Ayahanda Sultan Haji Ahmad Shah Al-Musta'in Billah Ibni Almarhum Sultan Abu Bakar Ri'ayatuddin Al Mu'adzam Shah, it marked the last of the surviving Kings (Sultans) who was educated at the School of Kings, the Malay College Kuala Kangsar, MCKK.
A check on the College Magazine 1947/48, shows that His Majesty was there in year 1947 to 1948 and there is a footnote under the "List of Boys who left in 1948 stated that T. Ahmad b. Sultan Abu Bakar left MCKK with Qualifications III (now equates with Form 5) to further his studies in England.
He was the first grandson of the 40th Sultan of Perak, Almarhum Sultan Iskandar Shah Ibni Almarhum Sultan Idris Murshidul Azzam Shah Rahmatullah who reigned from December 1918 to November 1938. Almarhum Paduka Ayahanda Sultan Ahmad Shah was in Ahmad House and was the Tennis Captain for the House.
Almarhum was quite a sportsman in MCKK playing hockey and football for the school and was awarded the Hockey Colours in 1948. An interesting insert about the Soccer 1st XI Characters described T.Ahmad as "Left Wing. Full of Speed but lack dash. Centres well and accurately. Seldom misses an opportunity to score (Colours)" in the 1948 Magazine and for the Hockey 1st X1 described T. Ahmad as "Left Wing. Had a turn of speed but was apt to overrun himself. Must "bang" the ball in hard and learn to tackle the opponent when robbed of the ball and not to give up" in the 1947 edition of the College Magazine.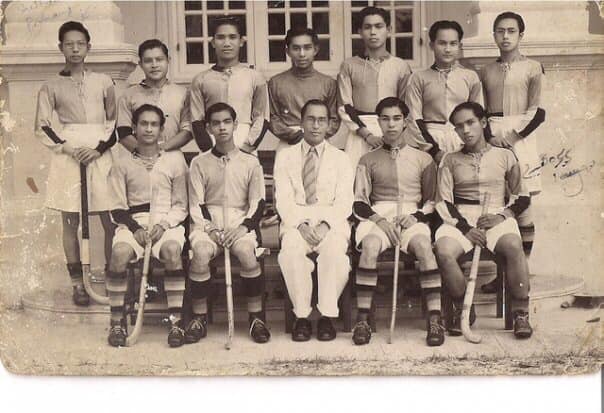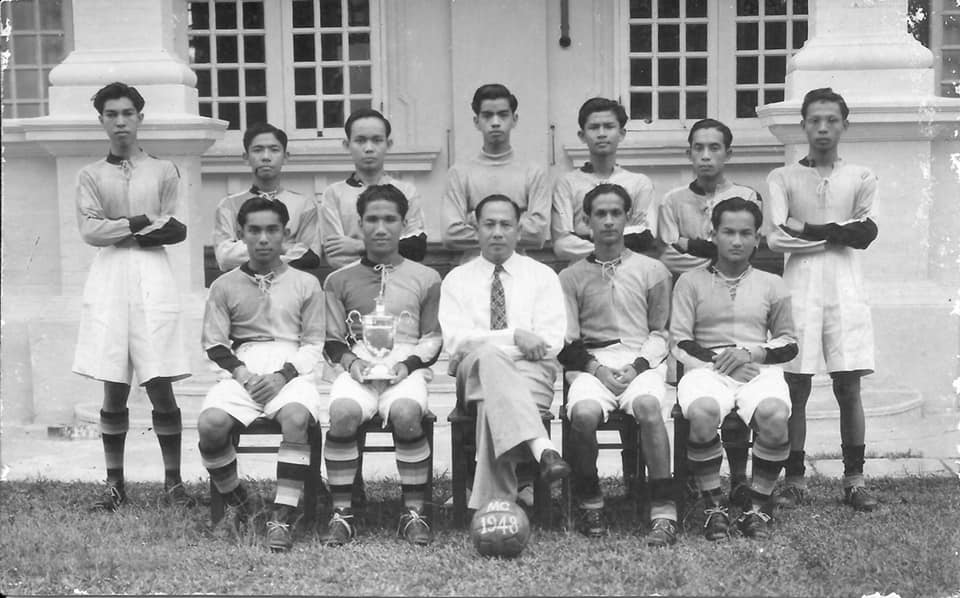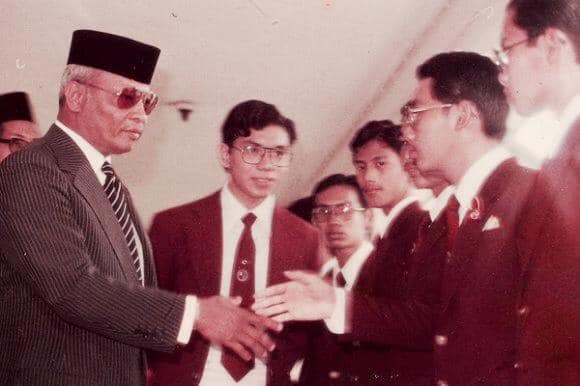 Truly an outstanding Sportsman and Towering Malay College Old Boy. Deepest condolences to the Pahang royal family and the people of Pahang. A former DYMM SPB YDP Agong of the Nation, a former Sultan of Pahang, a Royal Sportsman, a Sporting Leader and a Malay College Old Boy. Al-Fatihah!
Postscript: I received the best LCE '74 subject award for 'Pengetahuan Agama Islam' from Almarhum Paduka Ayahanda Sultan Ahmad Shah on the Stage of Hargreaves Hall during the Annual Speech and Prize Giving Day of MCKK on the 20th June 1975.