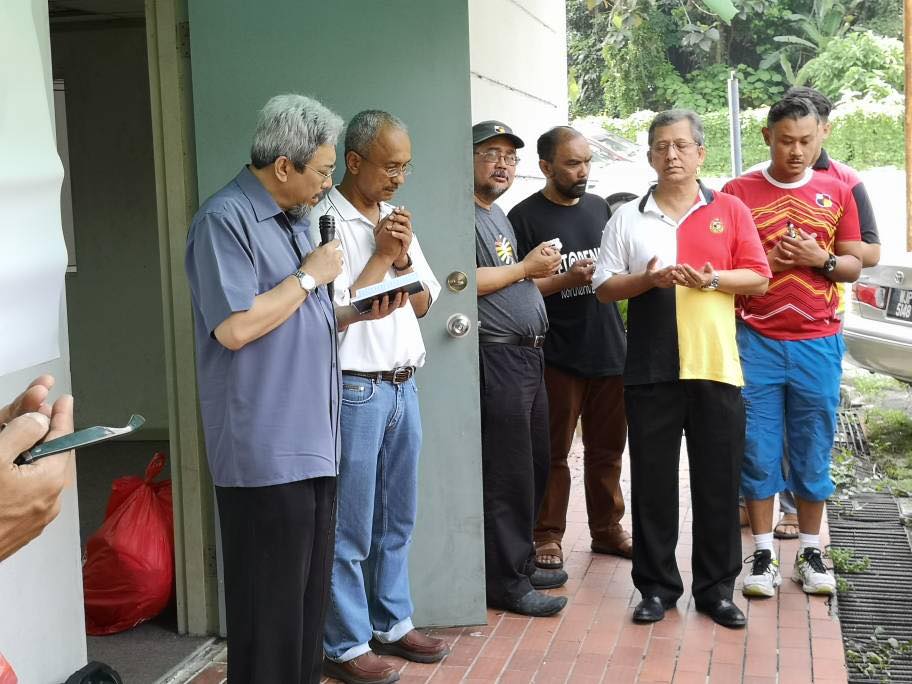 Today, the MCKK Class of 1977 has launched another program under its PENARIK INITIATIVE (PI) brand of CSR activities following the recent opening of its second tuition centre in Gerik, Perak similar with the earlier Kg Penarik, Terengganu tuition Centre.
The opening of PUSAT PUNGUTAN BAJU LAMA (OLD CLOTHING COLLECTION CENTRE (OCCC) at the basement of MCOBA Building on Sunday, 22nd April at 11:30am was officiated by MCOBA President, YBhg Dato' TAB. It was also attended by some of the C'77 boys and some JPM members. I took the opportunity to bring along my just back 'American' batchmate, Rozman Khalid aka Kabong C'77 to witness some of the CSR initial activities by MCOBs with the support of MCOBA.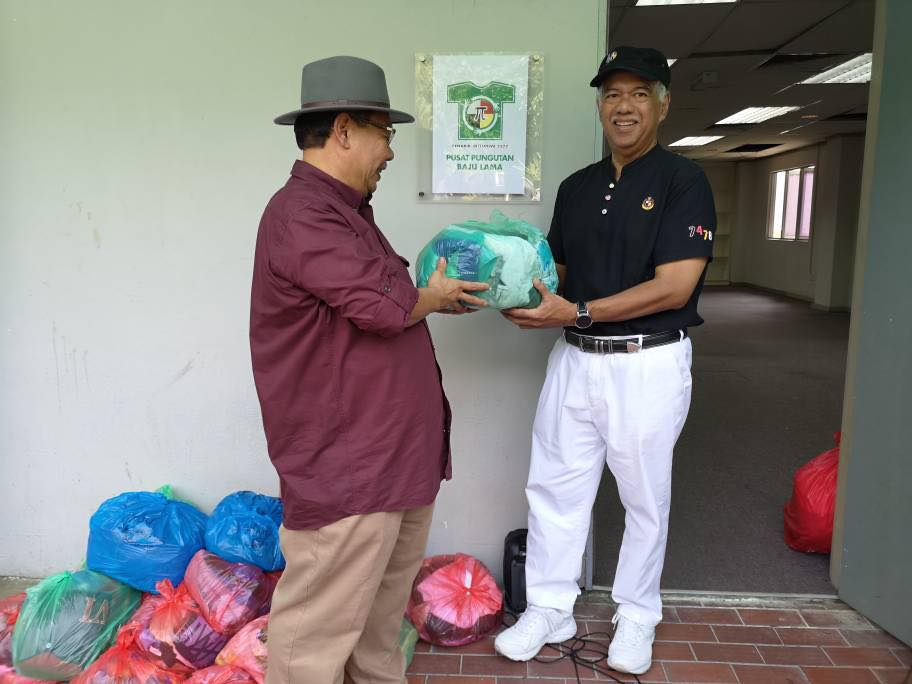 The occasion was symbolically marked with the handing over of a bagful of used clothing by Mr. President to Chairman of C'77, YBhg Dato' Rahim (Dawg).
This Clothing Donation Drive is part of efforts to generate funds to help support the running costs of the PI tuition centres and giving back to the society. The Penarik Initiative Committee wishes to invite all MCOBA members as well as non-members, to donate their unused (but still good) pre-loved clothing to this CSR Drive.
Access to the basement room is from the car park using key tagged with 7377 label kept at the guard house. Kindly put clothing items in bin bags as these are easier to dispose than cardboard boxes after the items have been sorted.