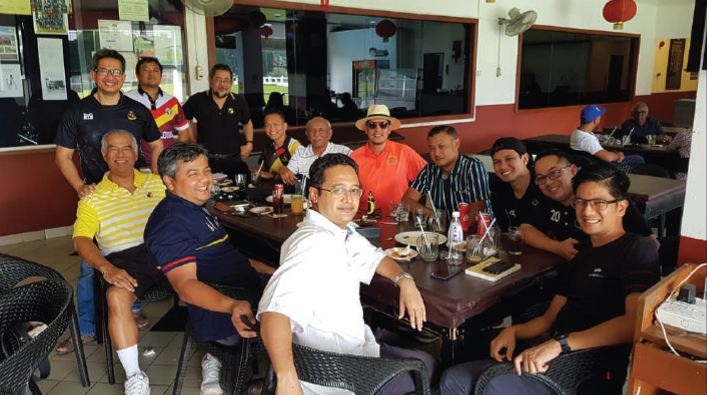 We are in the 2nd month of 2019 and we can already see and feel that many things have changed, being changed, going to change and need to be changed.
It is also MCOBA's 90th year. We adopted an all-inclusive stance with all MCOBs and also with all the stakeholders of MCKK, committing ourselves to restore MCKK's infrastructure. Securing funds and resources for MCOBA and its various activities and projects remain our primary goal.
To that end, we have constantly kept our fingers firm on the MCOBA Land Development and the Batang Berjuntai land. However, the Development of the MCOBA land project is one where we continue to have concerns.
The conditional period of the development agreement with Sunrise Innovations Sdn Bhd ("SISB"), a subsidiary of UEM Group Berhad will expire on the 20th February 2019. At this time, parties have fulfilled two out of the four conditions precedent ("CP"). The two remaining CPs are to obtain an approved plot ratio of 1:9 and approval the building plans ("BP") from the authorities. As of today, both parties have made efforts to secure these two CPs but we have not been able to achieve the desired outcome.
Being pragmatic and always looking ahead, we have begun thinking about alternative plans. There are many concerns and chief among them would be the economics of such project which are linked to the uncertainties surrounding the zoning restrictions of our land location and the depressed property market.
Pragmatism wills us to begin considering how to deal with the downsides. We urge members to have patience as we work our way through this project. If for any reason it won't come through, we are getting ourselves ready to face that eventuality and develop alternative plans.
We will update members as and when we have more definitive information.