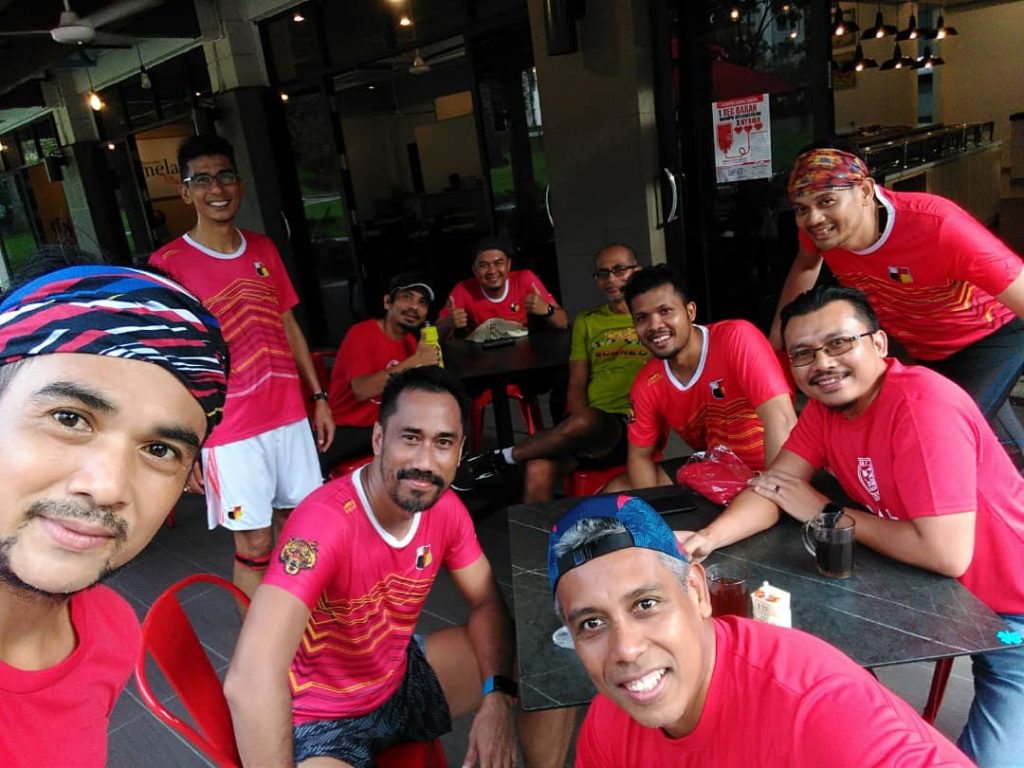 From the start, the odds were not good. We had the lowest number registered – 26 runners. Out of those, only 20 who actually ran. True enough, we scored last place in the first week. Sulaiman house was not doing well in other games too. The morale was rock bottom. We could not help to think this event will suffer the same fate.
However, even the dimmest light shines brightest in darkness. One person was not ready to throw the towel yet. He blew a wind of hope into the team. He walked the talk by clocking a half marathon mileage every single day.
In the art of war, one will never allow the enemy to have a single tiny hope to win. This slightest gimme of belief would eventually snow-balled into a monster. That actually happened in the Leman runners WhatsApp group in the second week, about the same time as #DemiLeman started.
A pen is sharper than a mighty sword. Daily encouragement from the team captain, sharing of running tips, analysis of opponents especially Shah Mat Rock (C'04) Ahmad, kept the excitement within a group, high. Suddenly, everyone was looking forward to their next run. Duty report after each run including #brocainechallenge, kept pushing everyone beyond their usual routines.
Winning in the second week was the turning point. For the first time, we believed we have a chance. A win in the third week was crucial. The weekend special could give us a good lead in overall standing. Everyone started to put in their A-game and aimed for a 60km mileage per week, entitled for full 5-points.
Learning from the first week, running together did force us to clock up good mileages. Leading into the weekend, we planned for #DeMileMan run, a get-together running session at a secret location. Motivational posters were shared to keep everyone laser-focused. The adrenaline and excitement drove us to continuously run from morning until late at night. All of us recorded our personal bests that weekend. To topped it all up, we won the weekend special challenge and led the overall standing in running.
#DeMileMan was no longer the underdog. It was the team to be beaten, therefore posed a new set of challenges. Leveraging on the third week winning momentum, everyone was contributing his part in building up the mileage. At our best, we had 8 runners with #DeMileMan in the Top 10 weekly chart. In fact, we were racing among each other. Finally, we were announced as the House Champion for Running during the MCOBA Annual Dinner.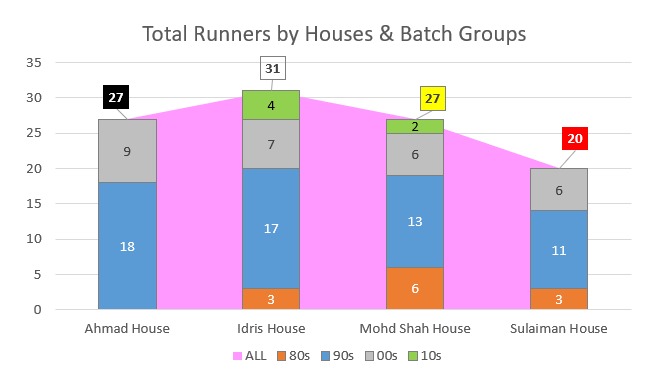 Looking back, it was not winning that made us proud. It was team work and commitment by each #DeMileMan runner; highly respectable and deserved a recognition. Heads off to all MSD runners 2019 for an outstanding competition and great sportsmanship. You guys have brought out the best of us. See you again next year. Adios..