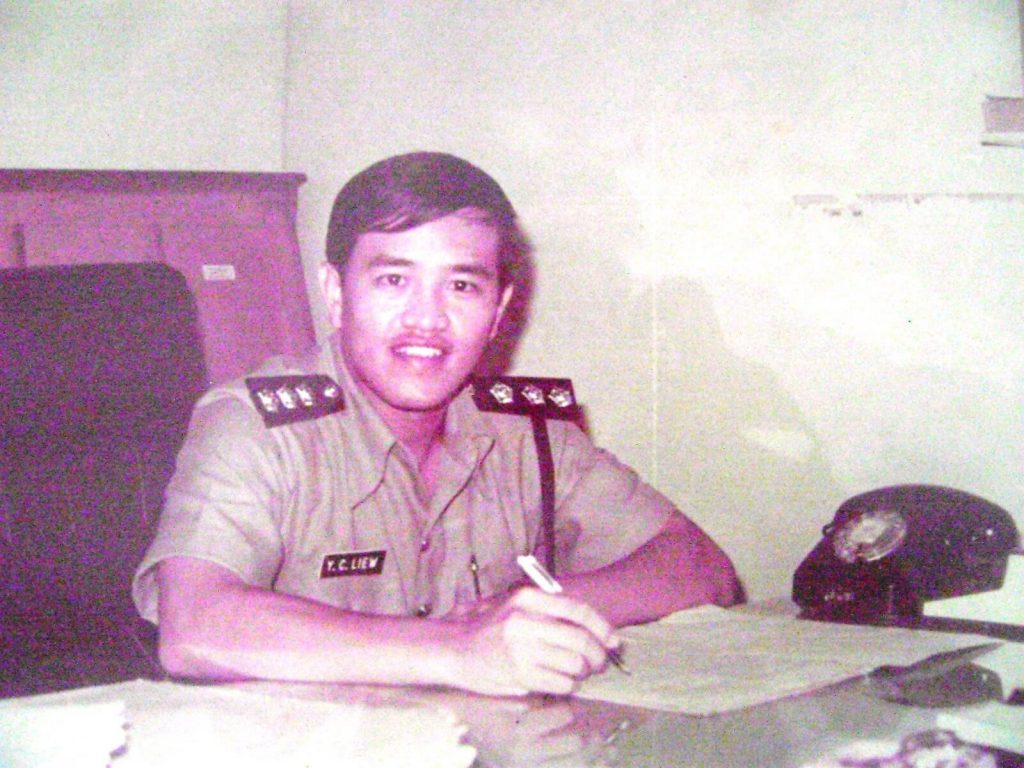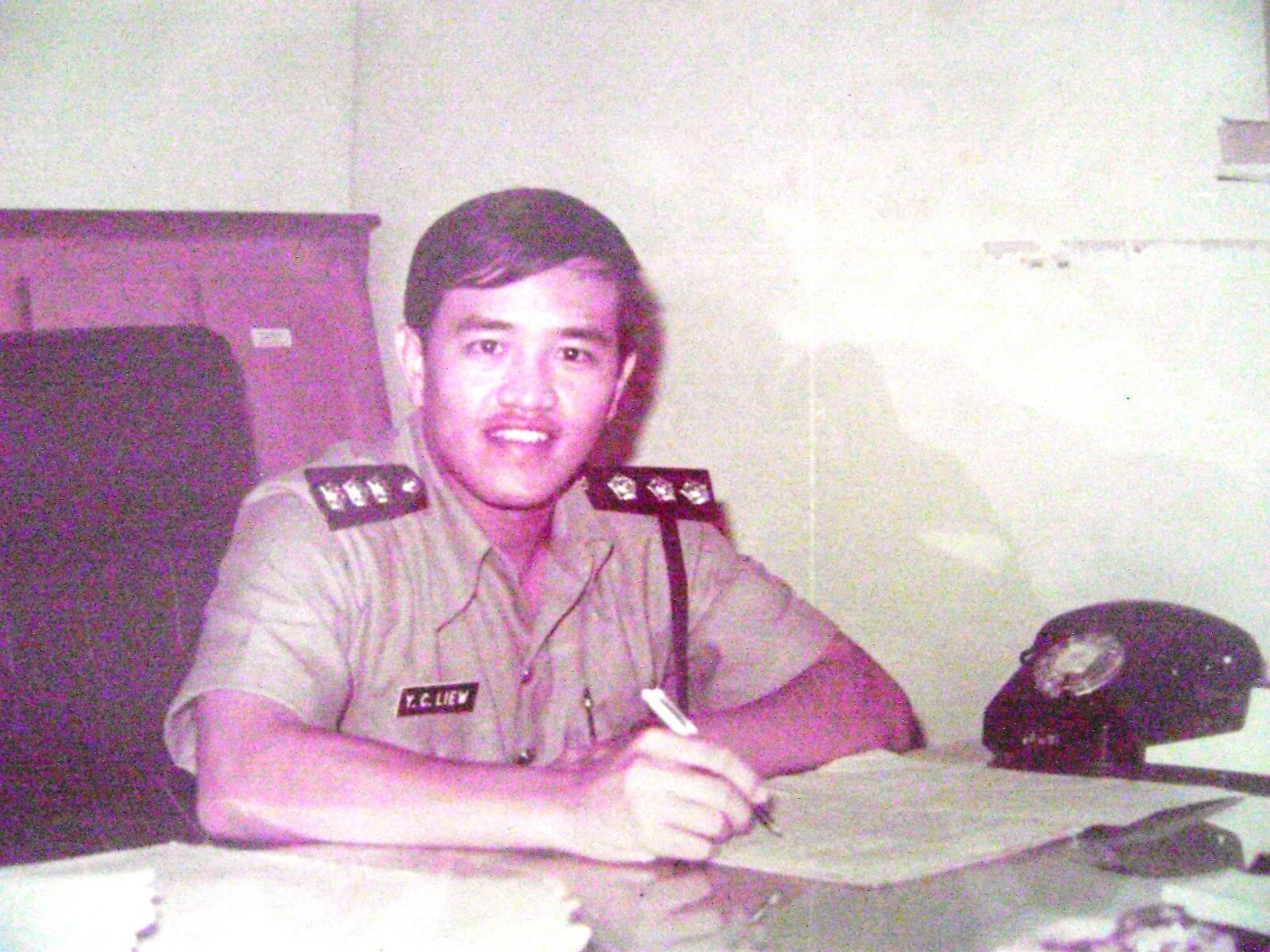 When MCKK first won the Tun Hamdan Tahir Cup (SBP Basketball Tournament) in 1977, a lot of people were asking what's the secret behind the victory. From then on, the College teams (better known as the Cagers) were respected and feared by the teams not only from other boarding schools but other schools in Perak. MCKK has won the Tun Hamdan Tahir Cup for a record thirteen times, including consecutively in 1981 – 1983, 1992-1993 and 2004 – 2008.
A familiar sight in the East Wing's basketball court from 1974 to 1992, Mr. Liew Yong Choon was not a teacher nor was he engaged by anybody to coach the Cagers during those years. It was a case 'for love, not money' as his continued involvement with the Cagers grew for more than three decades.
It all started in 1974, one afternoon just before the first term break. Aziz Saleh, a first former, had some problems in making a call home with the public phone outside college. Out of nowhere, Mr. Liew approa­ched Aziz with his Vespa and offered to help Aziz out. Mr. Liew then offered to send Aziz back to college but Aziz wasn't sure whether to follow him. Mr. Liew told Aziz that he knew a few of MC teachers namely Mr. Tan Chan Thaing, the physics teacher. Looking at Mr. Liew's sincerity Aziz followed him back to college on his Vespa. Mr. Liew asked for Aziz's home address in Kuantan, saying he would like to visit Aziz there. He caught Aziz by surprised when he really went to Aziz's home during the term break.
In one of the conversations, Aziz told Mr. Liew that he likes to play basketball. Mr. Liew, being a Perak State player, offered to be the coach. After the term break, Mr. Liew together with Mr. Tan Chan Thaing went to the basketball court and started coaching the team. At that time he was just a temporary teacher in Taiping. The 1974 Cagers was represented by Riza Amarullah Beg, Aznir Malek, Raja Azman Shah, Samsuri Sawari, Hasnol, Halim Hussain, Hasman Yusri, Ikmal Hakimi, Ramlan Aziz, Rozlan, Md. Johari, Wahid Tahir and Burhanuddin.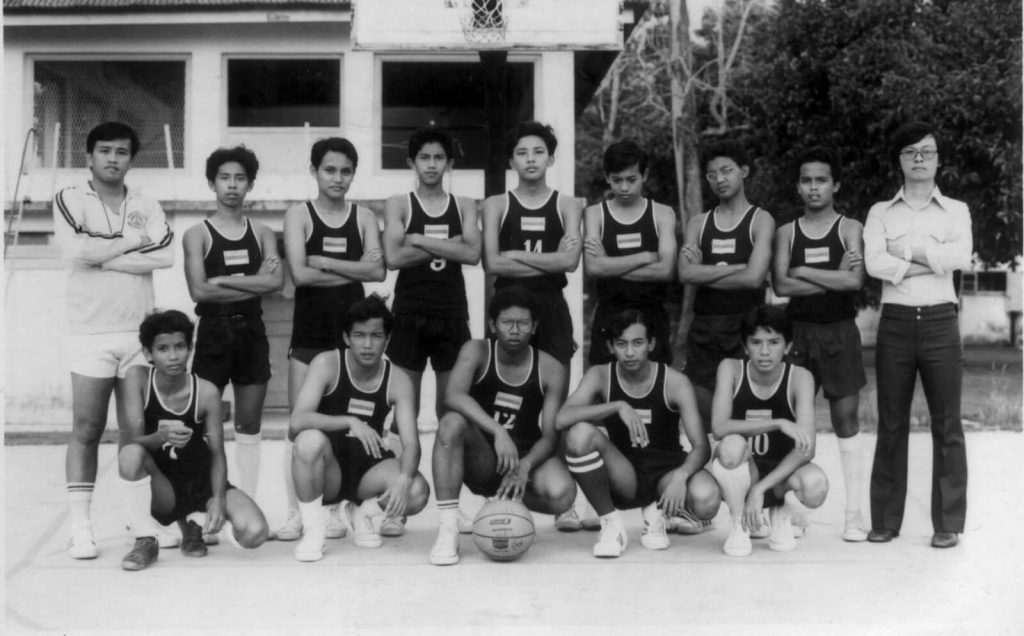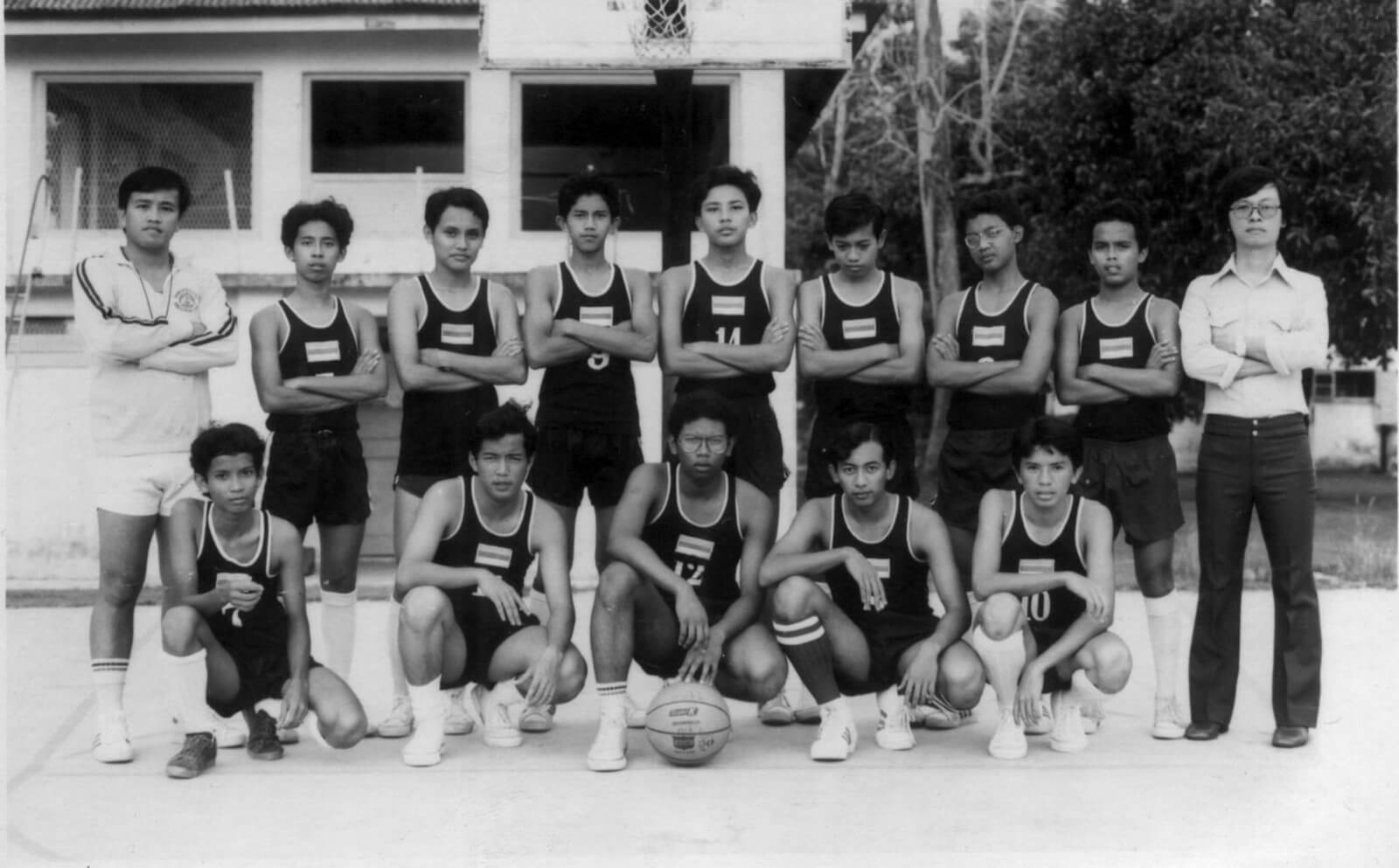 He began coaching regularly since 1974, coming back to Kuala Kangsar almost every weekend from wherever he was stationed for the next 14 years. He took a break after 1988 when he was appointed as the National basketball team's manager for the SEA Games 1989 (the team won their first and only gold medal in SEA Games). In 1992 he made a brief came back to coach the Cagers again. He again took a break after 1992 and made a come back again in June 2003 after his early retirement from the Police Force.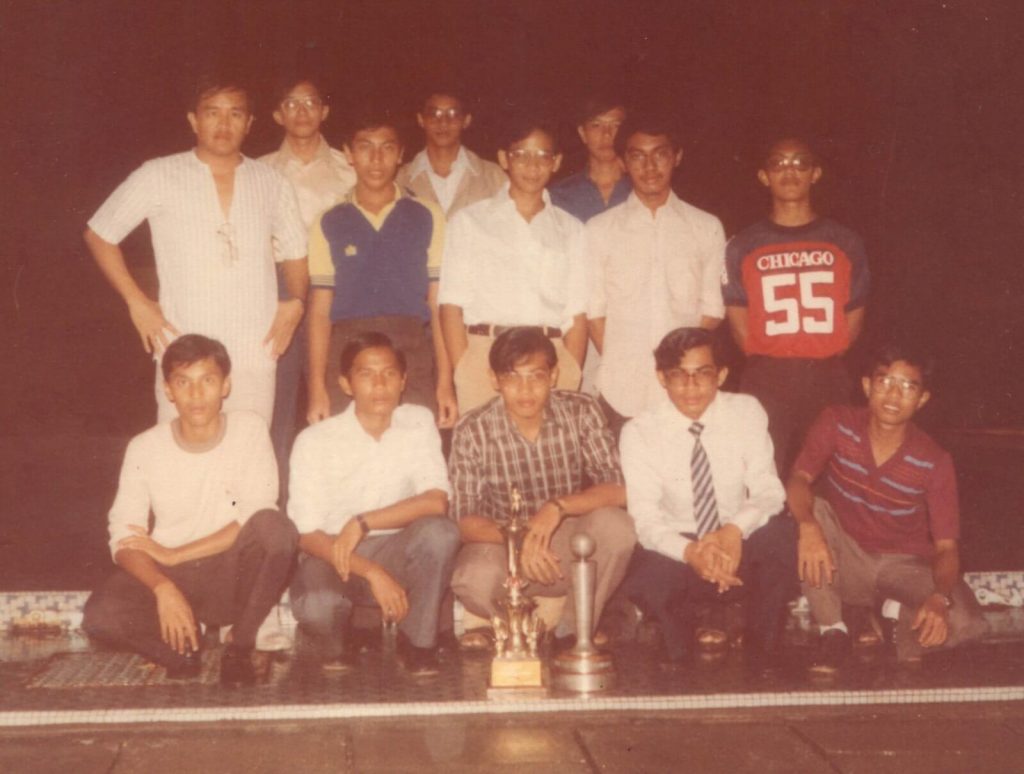 The Cagers, under his guidance, went on to dominate the annual Tun Hamdan Tahir Tournament. He has earned quite a reputation from teachers/coaches from other schools. They all refer to him as 'Tok Bomoh'. The Cagers has never failed to make the semifinal while winning the Cup 13 times (1977, 1979, 1981, 1982, 1983, 1985, 1992, 1993, 2004, 2005, 2006, 2007 and 2008) and finalist for more than 16 times during his tenure.
Mr. Liew has high opinion of the Cagers. They were very disciplined and easy to coach as they were very committed to the game. Mr. Liew personally arranged for a lot of practice matches with teams from other schools and districts on his own expenses. These gave good experiences to the Cagers and the exposure helped them to improve themselves. He also helped the Cagers in term of financial, equipments and moral support. He brought the Cagers to KL when the situation allowed, to train together with the National basketball team. The Cagers made good impression with the National team. A National coach once said, "the MCKK team is the best all-Malay team I've seen in a long while".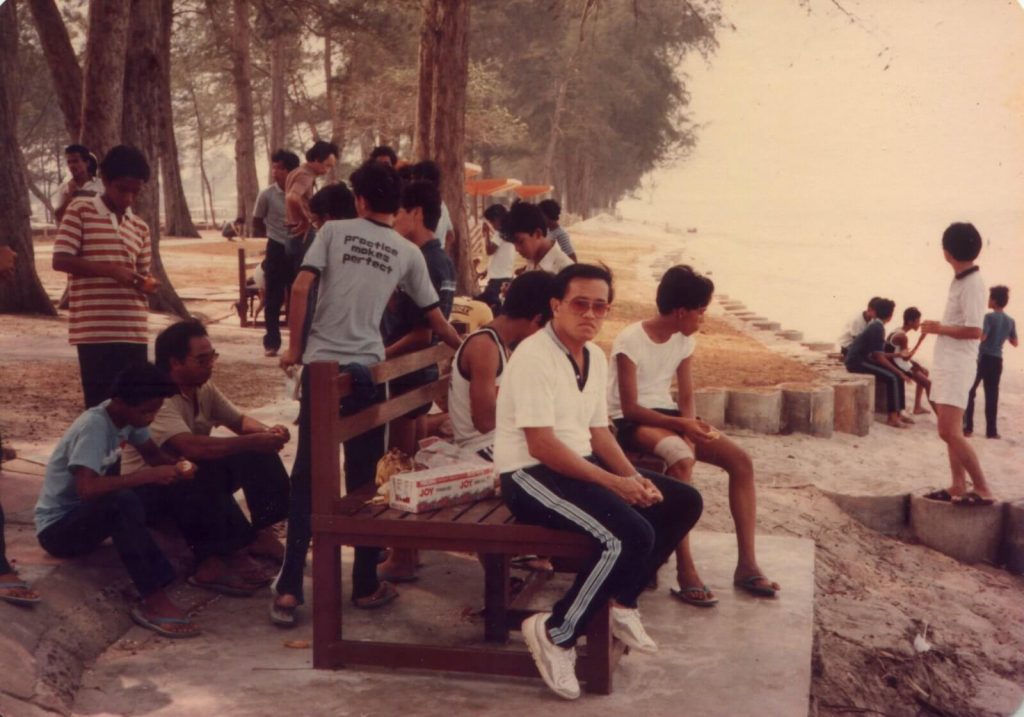 There is no short cut to success. Every year, Mr. Liew prepares the year training schedule for the boys to follow. The Cagers practice all year round starting from Form One and this has been proven successful when the juniors were able to fill in the graduated seniors shoes when needed. The schedule includes friendly games every two months with other schools, especially the Chinese Schools. During the outings, the players are exposed to other activities such as team and character building. These trips are sponsored by the Old Cagers through the 'Quest-4-Glory Fund'.
In one of the trips to Penang, a local newspaper covered the Cagers activities in Penang.
KWONG WAH YIT POH (PENANG 2 NOV 04)
Potential non-Chinese basketball players are gaining prominent attention in our country. MCKK under-16 basketball team, all Malays, seized the long weekend holidays visited Penang and played 3 friendly matches with the local school teams. They also took the opportunity to witness AMBAC team played in the Penang Open Championship.
Led by 1989 Kuala Lumpur SEA Game National Basketball Squad team manager, Mr. Liew Yong Choon who is also the current coach of MCKK, he said team had played 3 friendly matches with S.M.K. Cheng Wah, S.M.K. Wesley and S.M.K. Heng Ee. The scores are as follows: 58 – 63, 59 – 68 and 43 – 43, respectively.
According to Mr. Liew, a retired Senior Assistant Commissioner of Police, the present MCKK basketball team has started to prepare for next year Piala Hamdan Tahir Tournament. As MCKK is the defending champion, it is wise to prepare the team at an earlier stage. The cagers will certainly gain experience through these friendly matches. More exposure will also help the cagers to reduce their mistakes. MCKK basketball team recently won the Kuala Kangsar District Under-16 Championship.
Mr. Liew, whose hometown is Kuala Kangsar, also disclosed that the same team will be visiting Penang again in early December 04. Friendly matches have also been arranged with the help of Mr. Fong Kheng Chong, MABA Technical Committee Chairman, who was also the head Coach of the 1989 National Basketball Team. MCKK cagers will surely gain vast game experience in these matches.