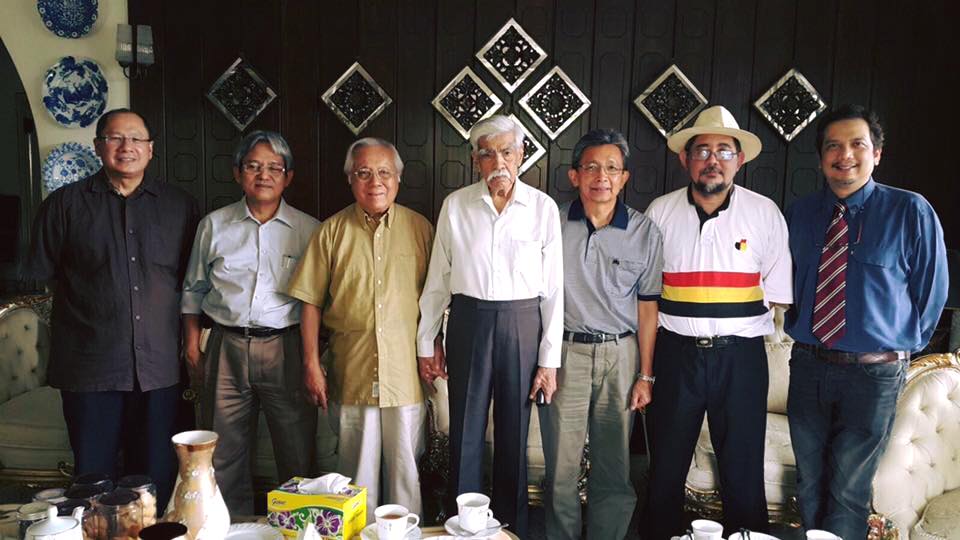 The year of the Monkey ushered in with joyful celebrations but to me and many old boys of MCKK, it is with the saddest of heart that we received news that Tunku Dato' Seri Adnan Tunku Besar Burhanuddin, or fondly known as Pak Engku, the Life President of MCOBA passed away that morning. He fought valiantly in the battle against Cancer. Allah S.W.T has finally taken him back, away from all the pains that he had been fighting throughout his time, but also all the obstacles that life has thrown to him till his final breath that morning. What a fighter to the very end and I'm sure all of us couldn't agree more.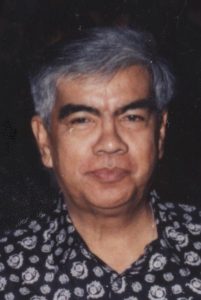 Almarhum Tunku Adnan hails from the Negeri Sembilan Royal house of the Tunku Besar Burhanuddin big family. He was the beloved 'father' to many Old Boys and also a father of one of our Vice President of MCOBA, Tunku Ahmad Burhanuddin (TAB C'78) whose loss was our loss and whose grief was also our grief. Almarhum was also the father of Almarhum Tunku Amash or Tunku Vic from Class of 1971. He was also the father of Almarhumah Tunku Anita Abdiyah. Two of his 3 children passed away before him and we must have felt the anguish in him to see his children go on before him. Almarhum Pak Engku would have been 89 years old this August 11, 2016.
The record of Pak Engku's illustrious and full life is surely being enumerated in much better genre and detail elsewhere, but for me the demise of Pak Engku, is more than just the passing of a well-respected man.
He was the ex-Deputy Director General of Customs Malaysia and was also a Chef de Mission of the Malaysia team at the 1974 Games in Tehran, Iran. He was also Royalty, an avid classic and vintage car collector, philanthropist and much more, but to the boys who entered the hallowed halls of Malay College, Pak Engku was a father, no less. When I entered the school in 1972, he was already a Vice President of MCOBA and an active one at that. He was also in the Board of Governors of MCKK and also once a Chairman of the PIBG or the Parents Teacher Association. He was already the face of MCOBA ever since then and to day of his demise, he was a living legend of MCOBA. He has the honour of having the longest tenure as a loyal Vice President of MCOBA under Arwah Tan Sri Azmi Kamarudin before succeeding the latter to be President in 1993.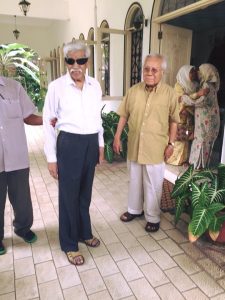 Tan Sri Azmi and Pak Engku's partnership over those years has been MCOBA's good fortune for these two gentlemen had such a complimentary of style and execution that most tasks and issues however complicated and delicate had been dealt smoothly and effectively. Pak Engku's assumption of the post was right, proper, timely, smooth and all about continuity. His tenure as President of MCOBA lasted till 2006 when he was succeeded by Tan Sri Megat Najmuddin Megat Khas. During his tenure, he presided over the Centenary Celebrations of MCKK in 2005. I also served as a committee member of MCOBA in his last year as President MCOBA. To me, he shall always be the Poster (Old) boy of MCOBA who had I admired with great esteem and with utmost respect. You would thought he would always be at the MCOBA building and to his last days, he was only just a phone call away.
Though he was a Negeri Sembilan royalty by birth but he was a man who is liked by many, especially the MCKK old boys. Under the stewardship of the MCOBA President, Tunku Datuk Seri Adnan bin Tunku Besar Burhanuddin, MCOBA continued to grow and progress to face the needs and the challenges of the future. To many of us, Pak Engku was a best example of a MCKK old boy. Loyal to the core and always there for MCOBA and the Alma Mater, no matter what. A Distinguished Gentleman of the 1st Order; second to none.
He was easy to approach and never stingy with advice. I remembered when I was entrusted by the MCOBA committee to become the impromptu MCOBA Dinner Chairman in 2007. We did not have a venue in KL for the annual event but when I approached Pak Engku, who was elevated to Life President, suggested that we do the Dinner at the Banquet Hall of the Royal Palace in Seri Menanti, Negeri Sembilan. It was a novel idea and in no time Pak Engku and me went to 'mengadap' Almarhum Tunku Jaafar, the then Yang Di-Pertuan Besar seeking His Majesty's permission which was granted. So, we managed to do the Dinner and Concert at the Royal Palace that year, the first outside the Klang Valley in many, many years. It was Pak Engku's innovative idea that we could carry on the tradition.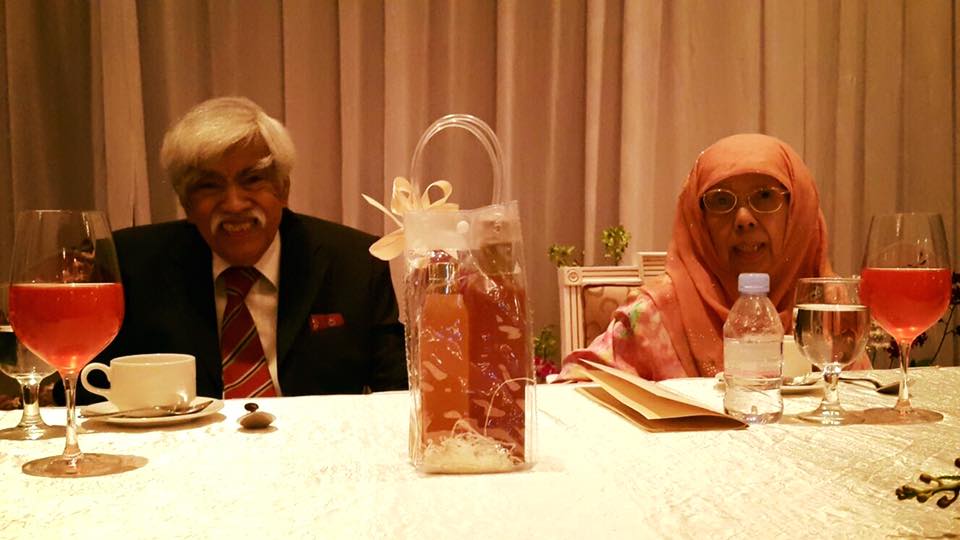 We knew he was not well but his perseverance to MCOBA was strong. He even insisted to attend the MCOBA Annual Dinner in November 2015 though the doctors was against it. However, he got his way to don his MCOBA tie for the last time but accompanied by nurses from the hospital to the one event he loved so much. My last visit to his house in Persiaran Beruas, Damansara Heights was on 7th October 2015 with former members of the Archives, book and documentary (ABAD) committee of MCOBA. He looked frail but he still had a sharp memory and wise though his stance has to be supported at times. We talked on many things, and inevitably about MCKK and MCOBA. A true blue 'budak kolet'. He is still able to recollect a lot of things with fond memories.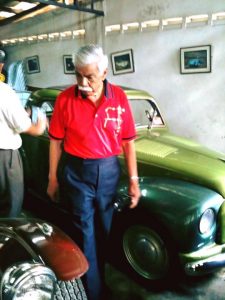 We also had a tour of his lovely collection of vintage and classic cars. He has always refer to me as 'Lu Orang Cina' due to my many impersonation and typecasting as a Chinaman in many MCOBA concerts. He was a strong supporter of the Bargreaves Ballerz, the performing troupe of MCOBA so much so we were invited to perform at a private function at KLGCC to celebrate his 80th birthday. We had good fun paroding his colourful life and the former Yang Di-Pertuan Besar Negeri Sembilan, Tunku Jaafar and consort were in attendance. At times, when we were practising our skits on late nights at the MCOBA Penthouse, Pak Engku would drop by to give his support, encouragement and comments.
Pak Engku was the quintessential English gentleman with Malay traits or he could even be the classic Malay aristocrat with English attributes. Being rightly timed and proper would be fairly descriptive of Pak Engku's strong characteristics. Malay Collegians naturally assume their distinctive personal style of maturity. Indeed this separates us from the rest. Some write, some build financial structures and a few occupy political offices from both sides of the divide but whatever they do they always do it in their singular styles that was probably born in the dormitories of MCKK. Pak Engku's case need only to draw attention to his array of colourful and distinctive blazers and his line of vintage and classic cars to see that this quality is strong in the Life a President of MCOBA.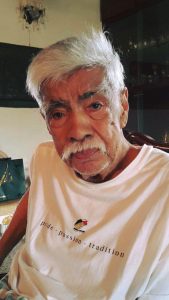 He was born in 1927 and entered MCKK before the 2nd World War. Originally slated for law, he chose instead to join the Malaysian Customs Services and made it his profession of choice. After a long and satisfying service, he retired in 1982 as Deputy Director General. The late Tun Abdul Razak played a major role in his career when as a Senior Customs Officer, he contemplated leaving the service for the private sector and commerce. Knowing Tun's feeling about Old Boys in the service, he contacted Tun directly and told Tun of his decision. The late Tun dissuaded him and thereafter kept an eye on his progress.
Always a vigorous and outdoors man, he was Captain at hockey and tennis at MCKK and represented the College at soccer, rugby, cricket and other activities. He was also a keen participant in Veterans Hockey but an old ankle injury had limited his involvement to organizing the Veterans game locally and overseas. His management ability and love of sports have led to his appointment as Chef de Mission international meets at Commonwealth Games Christchurch, Asian Games Tehran and culminating at the Los Angeles Olympics Games in 1984.
One cannot help being impressed at how close MCKK and MCOBA are to his heart. As he had always reiterated, unlike others his sole alma mater was MCKK and he was in the fortunate state position to contribute directly and substantially to its welfare. He has long been a member of its Board of Governors and is instrumental in changing its composition to safeguards the retention of policies and traditions that preserve the essential character of the College. MCKK can count itself lucky that it has a full and committed friend as a President of MCOBA.
To quote him directly:
".. As far as I am concerned, there is always time for MCOBA and MCKK.."
When he was the President of MCOBA, there were many issues that require full attention in the organization. These issues require contributions and deliberations from various members of MCOBA and he would make it very clear that his style of leadership would be one of consultations and consensus. He would like to see better identification and sense of identity in MCOBA and would like to promote ways and means to increase fellowship and camaraderie among the members. This include even fining those not wearing the College or MCOBA ties on Wednesday at MCOBA building.
We all know Tunku Vic and TAB never minded sharing their father with the MCOBs all these years, willingly and unselfishly and for that we thank them. We also thank Raja Datin Seri Nor Anuar or Mak Engku for sharing her husband and hunk of a man with MCOBA. I can also only imagine how much anguish and pain Mak Engku is going through because Pak Engku has always been by her side for the last 63 years.
Our hearts are heavy and our words are scarce the day he died. We all share the burden of this loss and let us together find the strength and solace on that sad date.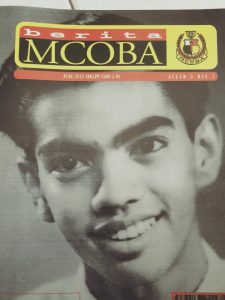 Those we love don't go away, they are beside us everyday, still loved and still missed and still very dear to us. But his spirit lives on. Pak Engku, you are our pride, a man of many passions and a stickler for traditions. There is a Malay proverb that goes 'Harimau mati meninggalkan Belang, Manusia meninggalkan Nama' (when a tiger dies, it leaves its stripes, but when a man dies, he leaves his name).
Well Pak Engku, you have indeed left your name in the annals on the history of MCKK and MCOBA as much a loved and respected person. You will be missed by many, especially MCOBs whose hearts you had touched, by your kindness, by your strength, by your smiles,by your loyalty and your valor.
As we prayed the 'sembahyang Jenazah' at the packed Royal Ward, KL General Hospital, we bid farewell not just to a royalty but to a leader and a good friend. We said goodbye to a true Blue MCOB.
May Pak Engku be placed among those who are favoured and Righteous by Allah S.W.T, Al-Fatihah.