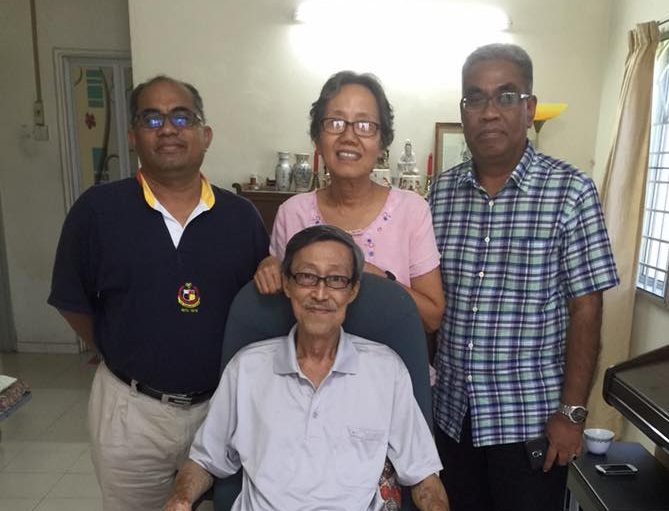 Maths is hard. Well, it is for most people. I used to have a distinct feeling of dread before every maths lesson. The kind that lay low in the belly and made you feel like you were constantly on the verge of vomiting.
During lessons, my maths teacher would despair as I would either panic silently and sit with a blank worksheet in front of me, or I would spend all of my time going around in circles trying to work out how to solve the problem, all the while getting more and more confused as the fear and negative thoughts distracted me from taking a breath and calmly working it out. At the time I put this down to me being a bit of a maths dunce, but maybe it was something else.
The teachers that taught me mathematics in Upper Secondary of the Malay College Kuala Kangsar (MCKK) were Mr Lee Sai Soo and his elder brother Mr Lee Choo Sik. Mr Lee Cho Sik was the serious one; Mr Lee Sai Soo was the more light-hearted one. The brothers Lee were the dynamic duo of mathematics. It was their job to make mathematics palatable to me and my batch mates in MCKK.
Today, a couple of friends from the Class of 1976, (on their way to watch the Rugby Premier 7s Finals in KK) decided to transit and visit Mr. Lee Sai Soo at his house in Taman Bersatu, Kampung Boyan, Taiping, the town he decided to retire after an illustrious education career than spanned nearly 33 years that included schools like MCKK, SERATAS and Methodist Parit Buntar. His wife (also a teacher), Ms Ooi was also in MCKK in 70's and SERATAS in the 80's. We were pleasantly surprised that Ms Ooi came to fetch us when we were close to their house but could not locate the actual address.
Mr Lee was diagnosed with multiple myeloma, a type of blood disorder or cancer of the bone marrow in February 2012. He have undergone 7 types of chemotherapy treatments in HUKM and all failed to effectively arrest the disease. The hospital had no more chemotherapy drug for him. Now he is undergoing alternative treatment at CancerCare centre in Penang. He look much thinner now but he is still able to move around a bit. Every morning, he goes to the Taiping Lake Garden to do his morning exercise of Qigong for about 1 1/2 hour.
We talked about his life in MCKK as we rekindle the blow by blow moments and anecdotes of his time in Kuala Kangsar. He remembered that when he first reported, he was given a choice to be the master in charge of rugby, cadet and the bus. Not knowing the rules of rugby and never played the game before, he picked cadet and bus. As a cadet master, he went through the army drills and was commissioned as a 2nd Lieutenant of the 'Askar Wataniah' with a single pip on the shoulder. As bus master, he got to go on outstation trips with the boys as the master in charge for the Malay College bus where he would bunked out the bus driver, Pakcik Othman in many odd places.
From what he told us, he had a very happy and jolly time in KK ~ All the house parties and dancing. He can never forget the invitation to the palace during Sultan of Perak's birthday and they would danced in the dance hall with all the dignitaries and in fact dancing near the late Sultan. They would also had the rare opportunity of hearing the late Sultan himself playing his saxophone on the stage. Those were the happy and sweet memories he had in KK. He would remember and recall his teaching colleagues in MCKK and their peculiarities and idiosyncrasies.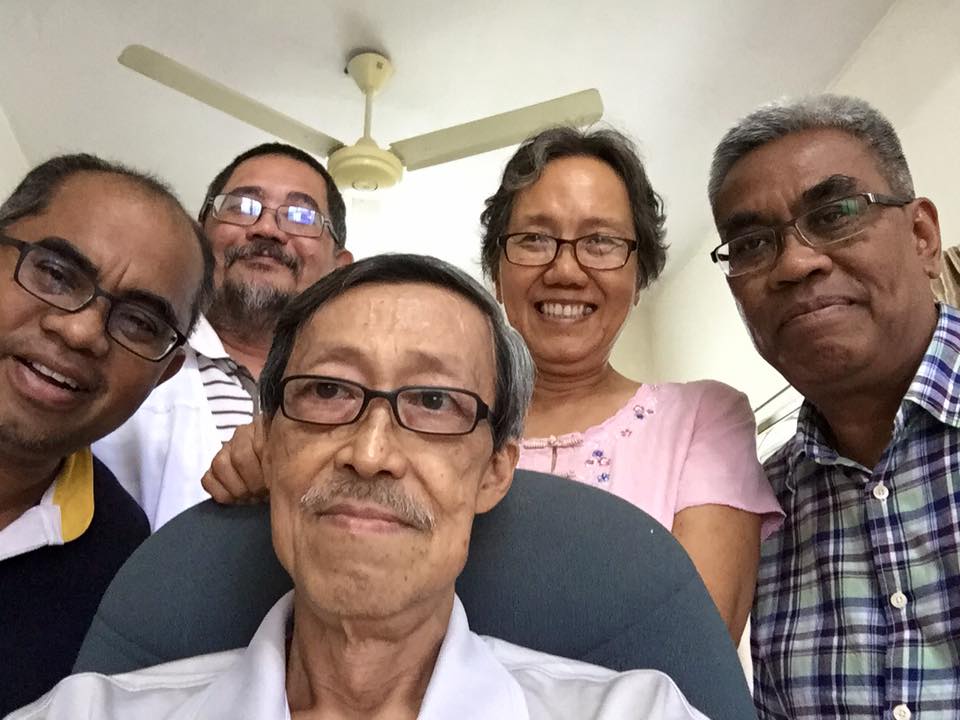 Calling Mr Lee Sai Soo a great teacher was, like calling Everest a mountain or the PETRONAS Twin Towers as buildings: true but inadequate. He was the complete master and expert of all that he undertook. He studied technique from the best or developed his own mastery by teaching himself. He instructed in clear, systematic, and logical ways; he identified appropriate challenges for his students and then asked for more than they knew they had. His success came from believing in his students before they ever believed in themselves. In so doing, he created adults out of adolescents, one generation after another. He absolutely and fundamentally changed my life by teaching me how sustained effort, diligent learning, and growing from failure can lead to high achievement, deep satisfaction, and the birth of selflessness.
Mr Lee Sai Soo was in the Malay College Kuala Kangsar from 1971 to 1983 and yes, he taught Maths and what more Additional it could be. Apart from that he also taught me how to dodge his "chalk throwing" of which he was very adept at. Of course that were those memorable phrases of Mr. Lee like "Aiyah, like this God also cannot help you" at times when he was exasperated by the incompetency of understanding certain mathematics formulas.
Mr Lee didn't teach me much (probably because I didn't learn much) but yet he taught me a lot. During my A level days in UK, I breezed through my Additional Maths classes and did well in the exams, just to prove to myself I could do it if I tried. There, I suddenly realised those formulas of algebra, trigonometry, integration and differentiation made sense. Mr. Lee inspired me to do that and taught me that I can do anything that if I put my mind to.
Teachers like Mr Lee Sai Soo changed my life. They looked into me and held me accountable. They taught me how to study and work hard, how to write and calculate. They helped me grow up from an ignorant boy and set me on a path to become a scholar and a more matured individual. Maturity as being able to adapt ourselves to situations. Maturity being able to get the best of things. They showed me how adults other than my parents could have a powerful and critical impact in the life of a teen; they showed me how teachers can be the greatest gifts in the lives of the young as they begin to move from family to the larger world.
We learn by being taught, but also by watching – watching how those we trust live their lives, seeing what they value. I learned that teachers teach most effectively when their students know that they care for them, that they will hold them to a high standard, and expect more from them than they initially expect from themselves. I learned that the friendship of a teacher is a bulwark in difficult times. Of course, we rely on the love of our parents, but to have the respect and caring of a teacher over the years is also a priceless gift.
In writing this, I thank my teachers: like Mr Lee Sai Soo and his Wife, Ms Ooi (Mrs Lee Sai Soo), but the many over the years who took the time to help me and my classmates on our way, who believed in us. And I thank, deeply and profoundly, the teachers, past and present, who have devoted their lives to their charges here at the MCKK. Along these lines, if those influential teachers of yours are still alive, write them, visit them and thank them. I suspect this will mean the world to them, and this is only fair, because they opened the world to you.
Apart from our parents, teachers are the ones most responsible for shaping us into who we are. A good teacher will be remembered for life. And for the teacher, nothing is more meaningful than to be fondly remembered by his or her former students many, many years later.
May God Bless Mr Lee Sai Soo. To Dear Mr and Mrs Lee, thank you for being our teachers during our days at MCKK. You taught us not only the virtues of scholarship but also patience, tolerance and kindness, all of which we are trying to emulate in our daily lives. May good health and peace be with the both of you and your family.