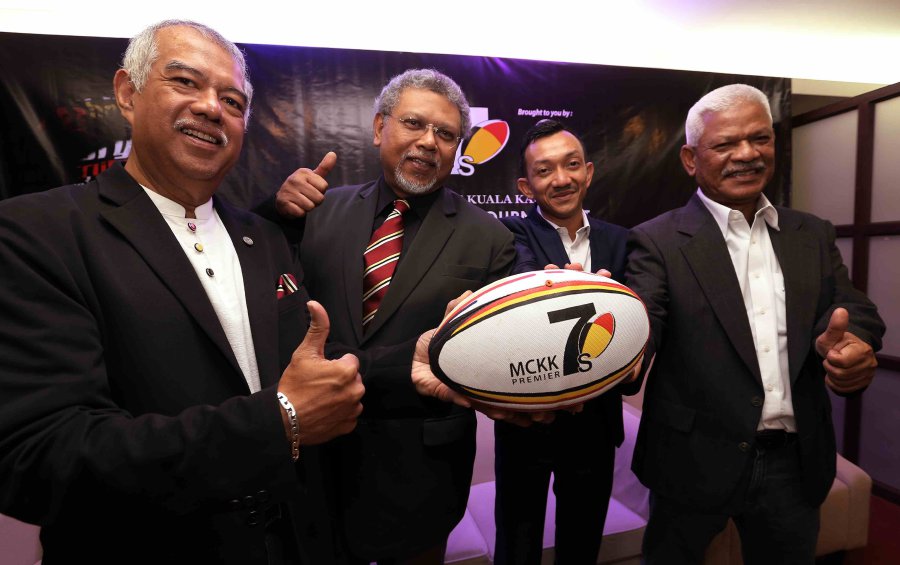 KUALA LUMPUR: The Malay College Kuala Kangsar (MCKK) Premier Sevens on Feb 23-25 will again feature the cream of Malaysian schools' rugby talent.
Defending champions Tunku Mahkota Ismail Sports School (SSTMI), who are four-time winners, will again lead a stellar cast which also include Singapore-based Australia International School as well as debutants Royal Military College and SMS Tuanku Ja'afar (Negri Sembilan).
Malay College Old Boys Association (MCOBA) president Tunku Datuk Ahmad Burhanuddin Tunku Adnan is expecting the tournament, which is in its eighth edition, to be another highly competitive tournament.
MCKK hope to add another title win on home soil. Their sole victory at the Premier Sevens came in 2013.
"This is an important tournament not only for MCKK but also for Malaysian rugby in general as the best schools come together to compete alongside some very strong international teams ," said Tunku Ahmad during the Premier Sevens launch in Kuala Lumpur today.
"The MCKK rugby team always want to be better than the best, so we will raise our game.
"Looking at what has happened over the past half decade (since MCKK last won), it is sad but when you lose to a better team, it is okay as we go back to the drawing board and look to improve ourselves every year.
"This approach improves all the teams which compete in the Premier Sevens which has acted as an incubator for Malaysian rugby and Malaysian leaders (through character building). Everybody raises their game."
Tournament director Amrul Hazarin, however, disclosed that Hong Kong Sports School, who have been a staple at the tournament in recent years, were forced to withdraw from this year's event as they are focusing on qualifying for the junior world championship. There are also no teams from Melaka or Sabah as they are involved in state-level competitions.
Unifi, by Telekom Malaysia, is the title sponsor of the Premier Sevens which is also supported by the Education Ministry, Sports Ministry, and Tourism and Culture Ministry.
The participating teams:
SMK Abi (Perlis), SM Sains Pokok Sena (Kedah), SBPI Kubang Pasu (Kedah), Malay College Kuala Kangsar , Sekolah Tuanku Abdul Rahman, SMK King Edward VII (Perak); SM Sains Hulu Selangor, SBPI Gombak (Selangor); Victoria Institution, SM Sains Selangor, Maktab Tentera Diraja (Kuala Lumpur), Sek Sultan Alam Shah (Putrajaya); Sek Dato' Abdul Razak, SMS Tuanku Jaafar, SMK King George V (Negeri Sembilan), SMK Sri Mersing, Sekolah Sukan Tunku Mahkota Ismail, English College (Johor); SBPI Kuantan (Pahang), SMS Sultan Mahmud, MRSM Kuala Terengganu (Terengganu), SMK Sultan Yahya Petra 1(Kelantan), SMKA Sheikh Haji Othman Abdul Wahab (Sarawak).