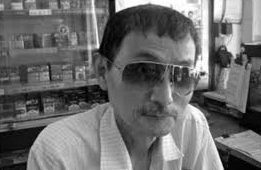 "Whoever said Tanjung Malim's Yik Mun's pau is good, has obviously never been to Kuala Kangsar's Yut Loy" – a comment was once made. Restoran Yat Lai (or Yut Loy, as seen on the old rectangular sign above its entrance) is considered an institution amongst the people of Kuala, namely Perak royals and boys of The Malay College (budak Koleq).
Yat Lai is well known for its pau, soft steamed buns containing luscious 'inti' (fillings) the likes of kari daging, ayam, and kaya. For western food, Yat Lai does a mean Hainan chicken chop, minced meat on toast (dubbed misitot) and a unique dish called Egg Steak (a 'cheaper' version of bifstik).
Word has it that the pau is so good that Tuanku Sultan Pahang would bring some along if he was to go to England (Tuanku was an old boy of The Malay College). The pau is sold in the afternoon but punters have to be quick as they would have sold out by tea time.
Tradition has it that Yat Lai can only be frequented by senior Koleq boys ('certain' fifth formers, really). Nevertheless, Yat Lai can be filled with networking old MCKK boys on occasions like the Old Boys' Week.
If you are worried that the pau will be sold out (it can happen as there are some occasions when a customer can buy the entire day's supply), apparently you can call the restaurant , talk to the proprietor Ah Meng son of Ah Loke and book your habuan (share) of the 300 quota of daily home-mixed freshly hand made hot steamed pau.
News about the demise of Chong Kong Meng or Ah Meng spread like paus on fire over the MCOB's SocMed. Apparently, he died of a heart attack at 7.00pm on Monday, 6th August 2018 and the wake is being held at the ground floor at Yut Loy, 51, Jalan Kangsar, 33000 Kuala Kangsar. The late Ah Meng was 80 years old. It seems that old Old Boys in their 80's to young Old boys in their 20's offered the condolence to the demise of this familiar figure when they were schooling in MCKK.
It goes to show that his paus has touched their souls and their stomachs. The legacy of Ah Meng, the Tauke of Yut Loy goes beyond his 'paus' and the food fate, idiosyncratic ways and his nonchalant utter of "Pau Sulah habis". The late Ah Meng was that familiar face amongst the Orang Kuale that you befriended in a simple shop where everyone knows your name of a long gone era.
You are deemed lucky if Ah Meng knows you by name. His legacy would be passed on to his twin sons, Ah Wah and Ah Yoke to plod on with the famous institutionalise Shop; Yut Loy, Kedai Makan dan Minum (the Eat and Drink Shop). His Pau transcended races a long, long time ago. Though the shop originated from his father, Ah Loke, Ah Meng's Shop was the original Ah Loke Cafe.
Rest-In-Peace Ah Meng. Thank you for the memories.