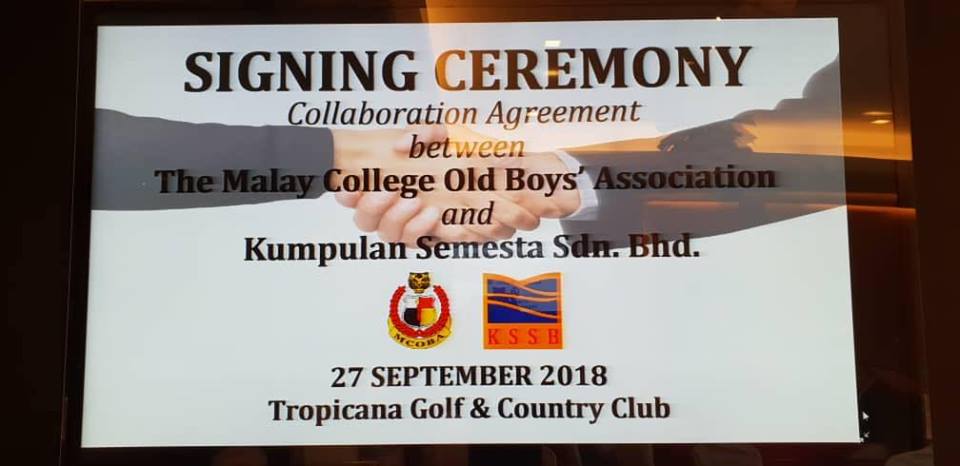 1. The Management Committee is pleased to announce that on 27 September 2018, MCOBA has entered into a collaboration agreement with Kumpulan Semesta Sdn Bhd ("KSSB") for the purpose of carrying on mining operations of sand or any other rock material and mineral on land held by MCOBA in Seksyen 4, Pekan Bestari Jaya, Daerah Kuala Selangor, Selangor Darul Ehsan measuring approximately 30.0 acres and a piece of contiguous land measuring approximately 13.6 acres.
2. This follows:
the Memorandum of Understanding of 16th November 2017 with KSSB for the study on soil/boring test(s) to determine, inter-alia, the quality and quantity of sand and/or other rock material and mineral reserves within MCOBA's Land; and
the approval of members in general meeting on 30th June 2018 for MCOBA to enter into an agreement with KSSB for sand mining.
3. KSSB is a State Government of Selangor Darul Ehsan linked company being wholly owned by Menteri Besar Selangor (Pemerbadanan) and is engaged in the business of quarrying, extraction of sand, mineral resources and rock material.
Fiat Sapientia Virtus