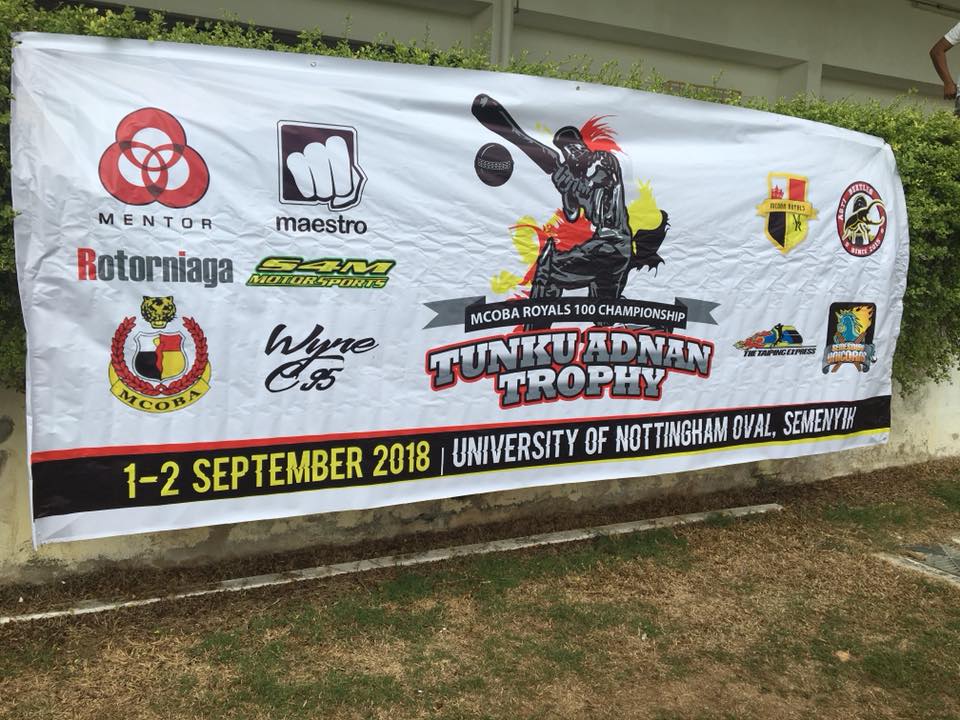 The inaugural MCOBA Royals 100 Championship was held at the picturesque grounds of the University of Nottingham in Semenyih.
The decision to name this trophy in honour of the late Tunku Adnan was an easy and unanimous one. Pak Engku as he was fondly known was a superlative cricketer for Koleq and an avid cricket fan to the last. His dedication to the game paved the way for the formation of the Mcoba Royals team. MCOBA President, TAB (C'78) donated the trophy bearing the name of his late father.
This tourney saw 4 alumnis taking part namely MCOBA Royals, Seratas Old Boys, Semesti (ASTI Beetles) and Sains Dungun (SESDU).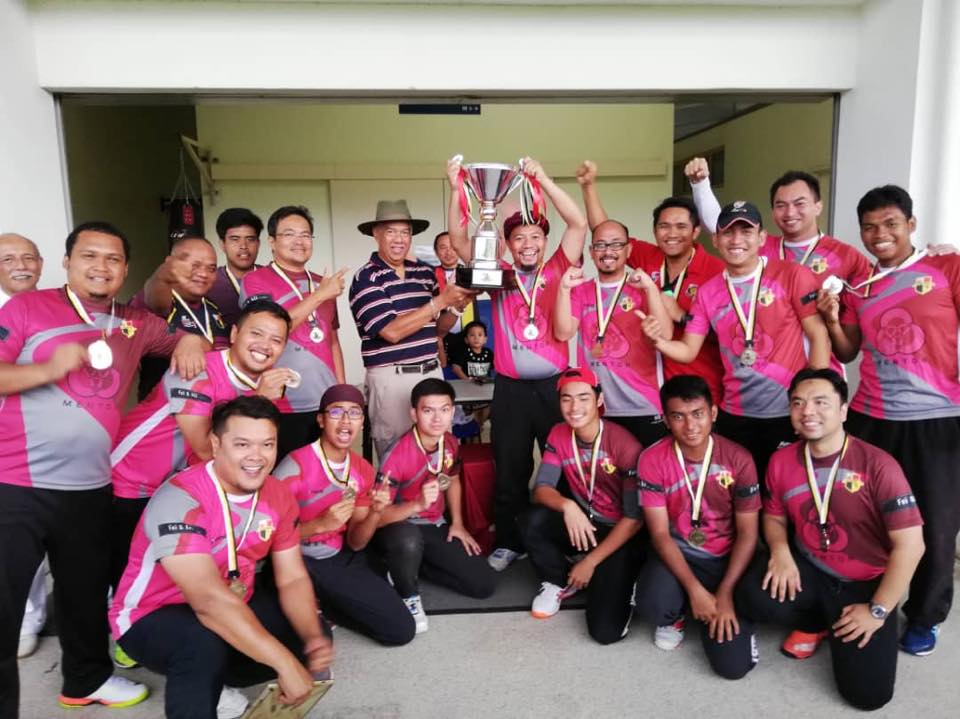 MCOBA Royals played the opening match of the tournament against ASTI Beetles and romped to an 8 wicket victory. Zafran (C'06) took the man of the match award taking 5 wickets (inclusive of a hat trick) with his unorthodox bowling action.
In Royals's 2nd match, they found SESDU a tougher opponent but still prevailed with a 45 run victory. This time with the bat, Zafran (C'06), pulverized the SESDU bowling attack with a half century and was appropriately awarded the man of the match.
In their last round robin match against the formidable Seratas old boys team, the MCOBA Royals bowlers were in fine form to restrict Seratas to only 80 runs. This was Seratas lowest score in the tournament. Royals's opening pair of Kerel (C'97) and Salamuddin (C'14) took their time at the crease and eventually stepped up several gears to demolish the Seratas bowling attack with an unbeaten partnership of 81 runs to claim a 10 wicket victory. Salam (C'14) scored 50 runs not out and was awarded the man of the match.
Unfortunately, the heavens opened up during the final against SESDU and the match was abandoned due to inclement weather.
Premised on the tournament rules, the umpires declared MCOBA Royals as champions by virtue of their record in the round robin matches.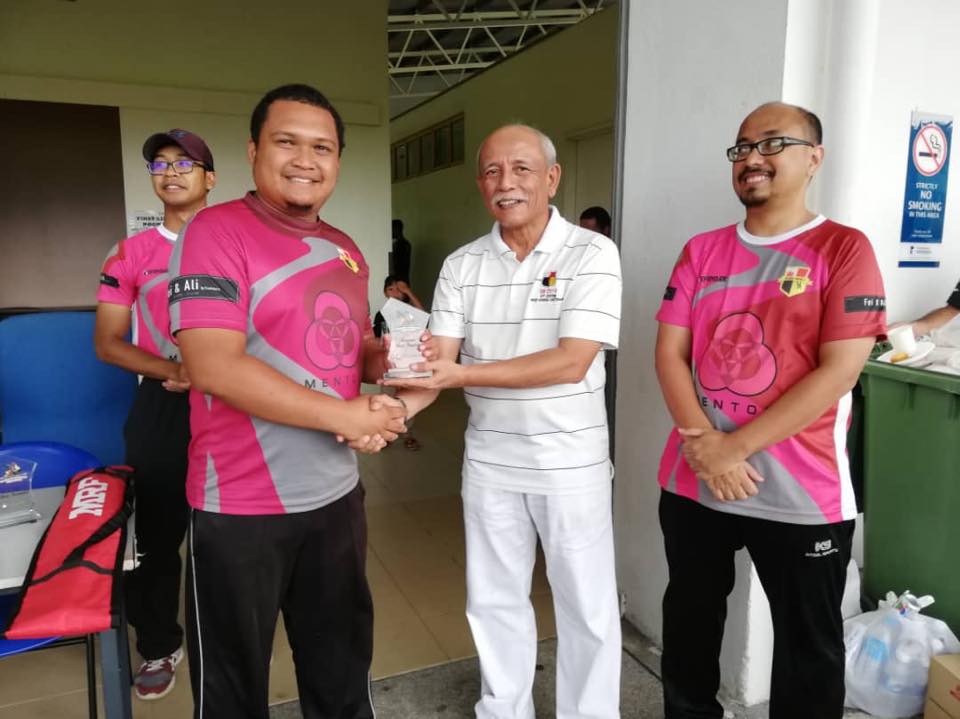 Vice President Kayob (C'85) & JPM Member Andy (C'86) also played in the tournament. Prizes were presented by President TAB (C'78) and Deputy President Dzul (C'66).