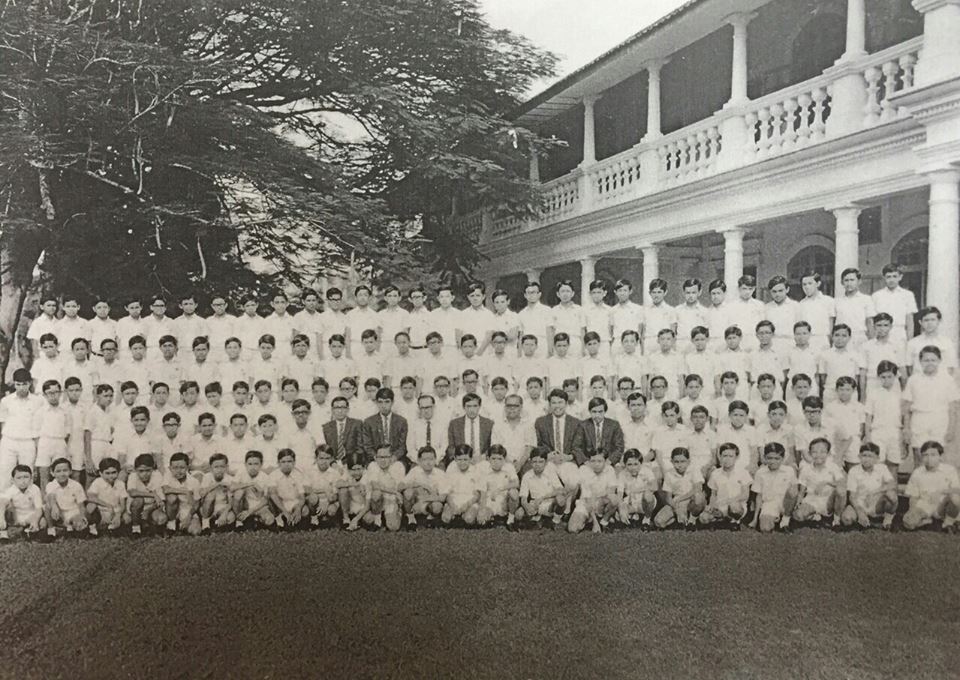 The Ministry of Education decided to turn MCKK into a higher secondary residential school, thus they stopped the intake of first formers in 1969.
However, the decision was reversed when Tun Hussein assumed the position of Education Minister, under Prime Minister Tun Razak, in 1970. Hence the revival of form 1 batch reported at the school on Sunday, 2 January 1972.
120 students reported that year, and no new addition between 1972-1976 (although 2 left during the lower forms, and 1 passed on before the MCE examination).
We were drilled to learn the college traditions, from our seniors, as well as old boys who shared their experiences during career nights, old boys weekends, and several other functions.
A new headmaster, Nordin Nasir was sent to the school in 1973, to ensure discipline runs in our blood, in efforts to build strong characters and instilling good values. I still remember his words, "Boys will always be boys…remember, if you can't be good, be careful!" And we were expected to be all-rounders. Besides being consistent in our academics (not about collecting As), we were expected to be active in a few co-curricular activities, and a few games. Everyone had to run the cross-country, and run-up to the athletic sports day, everyone could contribute up to 5 points for their respective houses.
For academics, we go to the usual classes. Some subjects, we were not compelled to buy textbooks (many of our teachers like Goh Cheng Leong and Muzaffar Tate were writers of national textbooks). We seldom had homeworks; thus it was up to ourselves to keep abreast of the syllabus. And of course there was no tuition; we just had to work with our smarter friends in certain subjects.
The teachers did treat us like growing adults. There were times to be serious, and time to joke around, but we learn to respect them. They acted more as facilitators than teachers. By lunch time, we put whatever books we had away!
After lunch in the dining hall, we observed the "silent hours". You can do whatever you need to do or merely rest – no noise, respect other people's space.
In the evening, it's games time. Play any games you like, there were many choices. Only on Tuesday, the hours were dedicated for co-curricular activities.
After dinner, we had prep hours (for school revision and homeworks), observed at our respective classroom, under watchful eyes of the prefects.
Life in the school was quite regimented by the schedule; nevertheless we were encouraged to be creative and critical in whatever we do, as long as we didn't breach the school rules and regulations.
For my batch, the revived thoroughbred (term given courtesy of HM Nordin Nasir), we had to observe and to learn from our teachers, seniors, the dhoby man, the houseboys, the makcik kantin, the Kualer shopkeepers, etc. We had to learn fast, practised as "walk the talk", and passed down the traditions to the juniors.
We certainly had a fun life in college; fulfilling experiences that were useful in our future life in overcoming challenges later in the real world. We learned to rise whenever we fall; and find alternative solutions when encountered a failure.
Most of us were out of our parents' radar, but they trusted us and the teachers as our guardians. (In fact, my parents never had the opportunity to visit MCKK during their lifetime.) We only saw our parents and siblings during school holidays.
Thank you all who had crossed path in my life, and to my brothers FT7276, let's continue to celebrate our colourful life journey, and thank God for the endless blessings.