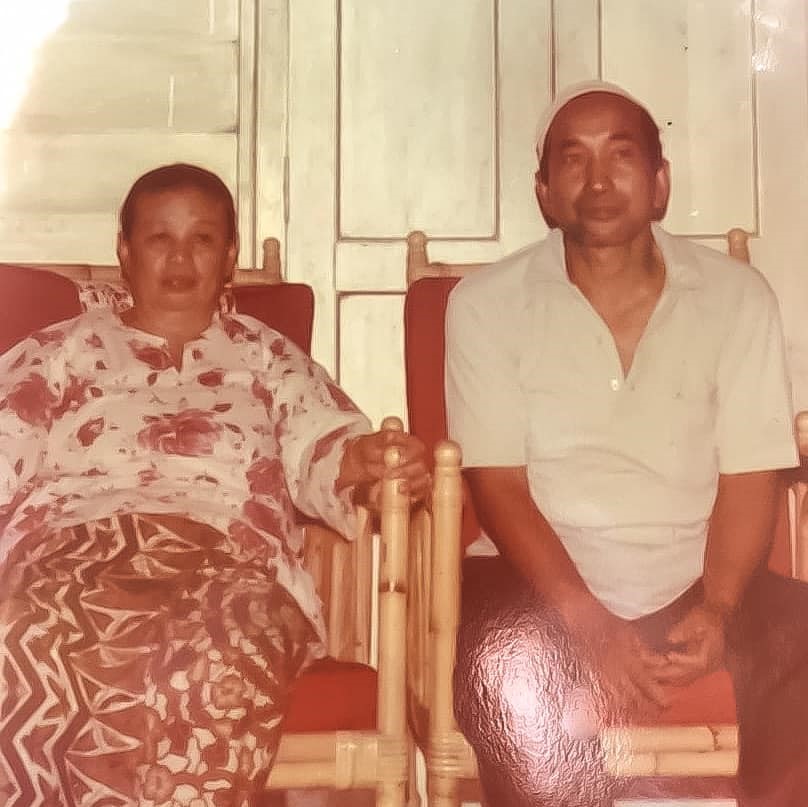 Once in the 70's and early 80's, the canteen of the New School was operated by a lovely couple fondly referred or affectionately known as Makcik Kantin and Pakcik Gotting to the many Malay College boys of that era.
Makcik Kantin or Makcik Eton was the hospitable operator of the Kantin who in her thick Kwaler accent would warmly serve the hearts and stomachs of the hungry boys always on the prowl for food during school and silent hours.
Pakcik Gotting and sometimes their children would provide the canteen support crew. Pakcik Gotting or Pakcik Sulaiman got the moniker 'Gotting' as it was said that he was purportedly the illicit supplier for cigarettes for those smoking boys of MC. When those boys met him, the code word was "Pakcik, Gotting?" Pakcik would answer "Gotting!" when there were supplies and "No Gotting!" when there was none.
The favourite dish then was laksa kwaler with a sprinkle of kacang Bulat or rempeyek. Then, there was the Kueh bom makcik and cucuk udang/ikan bilis and the irresistible bubur kacang. If there was durian season, there would be bubur derawan or as we dubbed it 'Babarin Dorayan'. Or course, take- away drinks would be named ayor plastik. Truly loved her yummy pulut-like kueh, served with desiccated coconut & gula Melaka (dubbed kueh Lopez de'Sequeira) usually dunked with generous with sweet syrup. Then there was this delectable and unforgettable noodle soup with a dash of sambal kerang (cockle chilli).
Not many know that Makcik Eton was actually was Chinese by birth. She was given away to a Malay couple during the Japanese WW2 occupation of Malaya.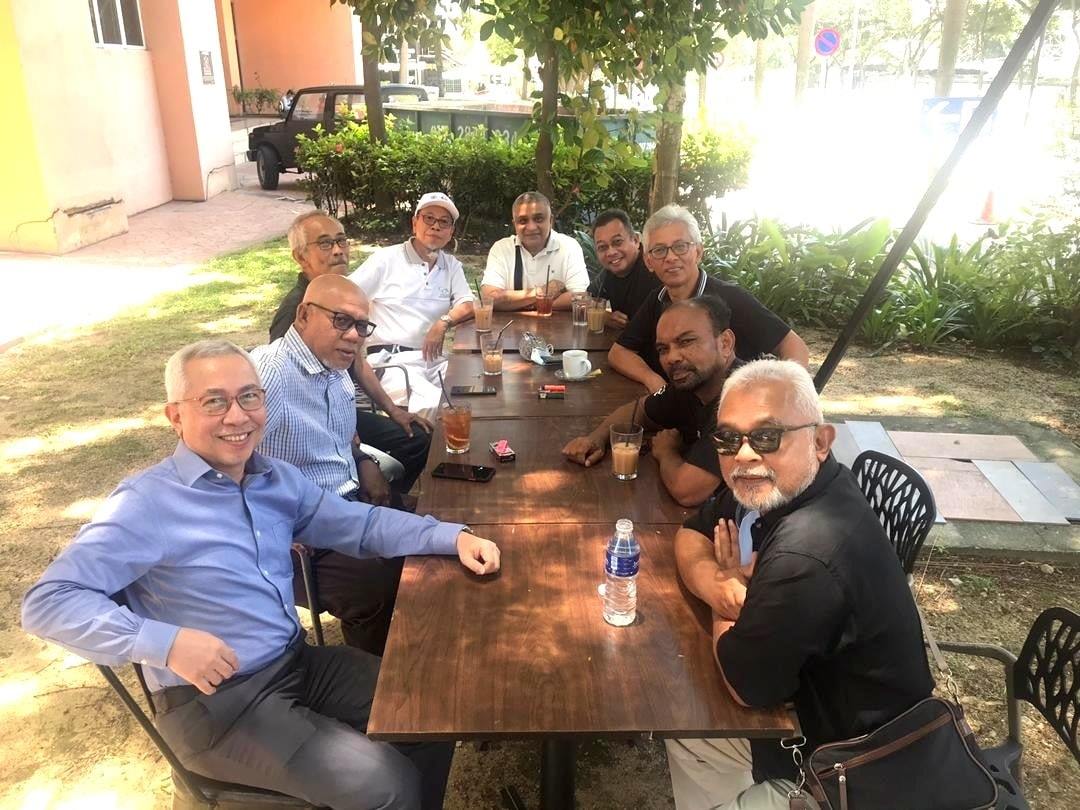 Yesterday, a group of FT7276 met up at the Eton Home Cafe in Kelana Jaya, owned by one Ahmad Nasir Sulaiman a.k.a Din, the son of the canteen operator of New School MCKK in the 70's. As they get older it gets harder to meet up, but old friendships are worth preserving with old memories. There was a surreal feel like them sitting at benches the old canteen when the Pakcik & Makcik Kantin knows your name just like in the telly series 'Cheers'. Alas, Pakcik & Makcik Kantin has already passed on.
Din, anak Makcik Kantin joined them for the trip down memory lane. Many thought Din was about to recollect the accumulated Debts in the Buku Tiga Lima that he inherited from his parents? But the conversation was only a recollection of the past with familiar names thrown here and there. Din is the same age as them but he was schooled at the neighbouring Klipot (Clifford) School, but after school he would be at the New School to help out his parents.
First course, of course was famed Laksa Kwaler (added with rempeyek kacang tanah by special request), followed by nasi lemak. Lastly, of course Teh Tarik (but this time not in in plastic wraps) just like the old days during breaktime, teatime and every time in MCKK. Happiness is meeting old friends after a long time and feeling that nothing has changed.
For those wishing to rekindle the 70's and 80's canteen feeling and dishes, please visit Eton Home Cafe at Jalan SS 6/10, Kelana Jaya, the corner shop (Google Maps).
To Makcik Eton & Pakcik 'Gotting' Sulaiman, may Allah bless their blessed souls.
Innalillahiwainna ilaihirojiun. Read: Al-Fatihah.
May Allah have mercy on his soul, accept their ibadah, pardon their sins, raise their ranks, exalt their status among those who are guided.
May Allah make their grave a vast place, enlighten it, perfume it and make it one of the gardens of Paradise for them to rest.
There are a few moments in your life when you are truly and completely happy, and you remember to give thanks. Even as it happens you are nostalgic for the moment; you are tucking it away in your old school canteen.