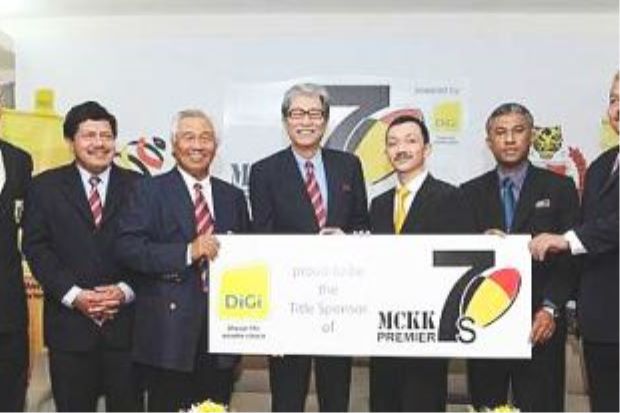 THE Malay College Kuala Kangsar (MCKK) and the Malay College Old Boys Association (MCOBA) will be hosting the MCKK Premier Sevens at the MCKK ground in Kuala Kangsar, Perak on Feb 26 and 27.
Twenty-four teams from schools in Malaysia, Singapore and Thailand will be competing for the N.J. Ryan Challenge Trophy. Ryan, who was the school's headmaster in 1956, was responsible for introducing rugby in MCKK.
After the preliminary rounds, the teams will battle for the crown in four different categories — Cup, Plate, Bowl and Shield.
MCKK principal Anand Baharuddin said they were delighted to announce DiGi as the main sponsor for the championships.
"Their support will add prestige to this tournament and help establish the Sevens and rugby as a major event in the Malaysian schools' sporting calendar.
"The title sponsorship by DiGi is an invaluable contribution towards the resource needed to host and execute the event successfully,'' said Anand.
DiGi head of segment marketing Moharmustaqeem Mohammed said they were pleased to be part of the Sevens.
"We are constantly on the look out to collaborate with schools to create unique experiences that resonate with our students and what they are passionate in. The MCKK Premier Sevens is one such example we believe will benefit the students and the local community alike, a brilliant opportunity to participate and enjoy a premier level rugby event at their doorsteps," said Moharmustaqeem.