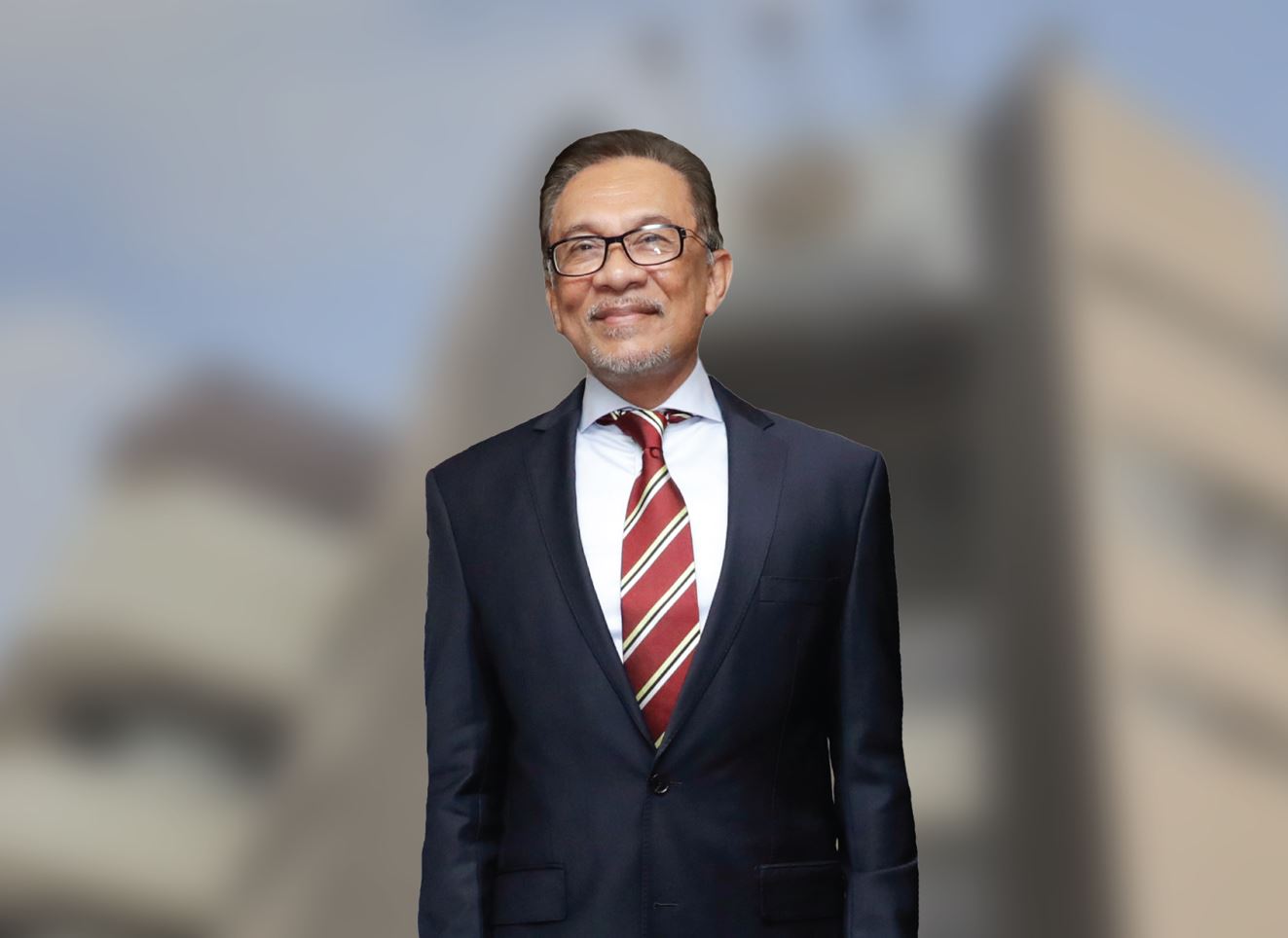 A big congratulations to Dato' Seri Anwar bin Ibrahim (C'64, Mohd Shah) on his appointment as the new Finance Minister.
He is also the Malaysia's 10th Prime Minister.
He served as the 12th and 16th Leader of the Opposition from August 2008 to March 2015 and again from May 2020 to November 2022. He has also served as 2nd Chairman of the Pakatan Harapan (PH) coalition since May 2020, 2nd President of the People's Justice Party (PKR) since November 2018 and the Member of Parliament (MP) for Tambun since November 2022.
He also served as Deputy Prime Minister and in many other Cabinet positions in the Barisan Nasional (BN) administration under former Prime Minister Mahathir Mohamad from 1982 to 1998.
Anwar started his political career as one of the founders of youth organisation Angkatan Belia Islam Malaysia (ABIM). After joining the United Malays National Organisation (UMNO), the major party in the long-time ruling BN coalition, Anwar held several cabinet positions in successive governments in the 1980s and 1990s. He was Deputy Prime Minister and Finance Minister during the 1990s and was prominent in Malaysia's response to the 1997 Asian financial crisis. In 1998, he was removed from all posts by Prime Minister Mahathir Mohamad and went on to spearhead the Reformasi movement against the government.
He made a comeback as Leader of the Opposition from 2008 to 2015 and coalesced opposition parties into the Pakatan Rakyat (PR) coalition, which unsuccessfully contested in the 2008 and 2013 general elections. He disputed the results of the 2013 elections and led a protest in response. In 2014, Anwar's attempt to become Selangor head of government in the 2014 Kajang Move led to a nine-month political crisis, which ended when he was sentenced to another five years imprisonment after a second sodomy conviction in 2015.
While still in prison, Anwar re-joined Mahathir Mohamad under new coalition Pakatan Harapan (PH) in absentia, which went on to win the 2018 general election. Mahathir outlined a plan for Anwar to take over from himself as Prime Minister after an unspecified interim period. Anwar received a royal pardon from Yang di-Pertuan Agong Muhammad V and was released from prison.
He returned to parliament in the 2018 Port Dickson by-election while his wife Wan Azizah Wan Ismail served as the Deputy Prime Minister in the PH administration. The collapse of the coalition during 2020–22 Malaysian political crisis led to the new Perikatan Nasional (PN) coalition under Muhyiddin Yassin being sworn in and Anwar becoming Leader of the Opposition for the second time in May 2020.
Anwar has long been an advocate for Islamic democracy and for reforms to Malaysia's political system. Outside of politics, Anwar has held positions at various academic institutions.