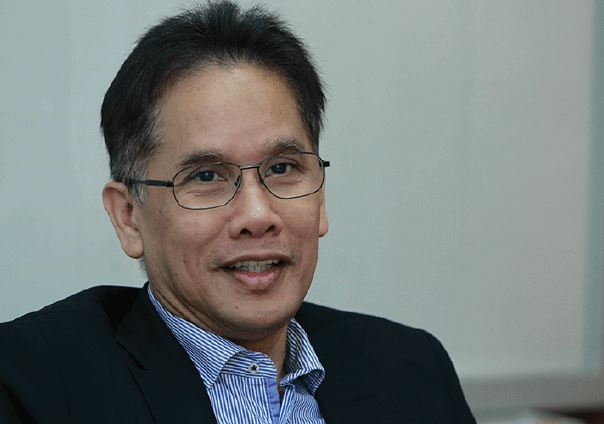 Tan Sri Halim Saad, Malaysia's original and indomitable "highwayman", is hitting the fast lane to prominence again, sealing another prestigious award that will now conclusively make him a favourite son of sorts in New Zealand. Just last Wednesday, the 62-year-old businessman was hailed as "one of Victoria's most remarkable graduates" on the way to receiving an honorary Doctorate of Commerce from Victoria University of Wellington.
It was fittingly another feather in the cap for the former Renong Bhd. Executive Chairman, who, as a bullish 30-something millionaire, was largely responsible for building and operating the monumental North-South Expressway (NSE) in a milestone privatisation project 30 years ago.
In August, he was decorated with "Friend of New Zealand" honours at the World Class NZ Award 2015 by KEA, New Zealand's Global Network, for being a strong and proactive supporter of the Malaysia-New Zealand bilateral relationship.
The other recipients of the exclusive award this year included the country's former Prime Minister, Helen Clark, world-renowned plastic surgeon Dr. Swee Tan and former Olympian Beatrice Faumuina.
Right before that, Halim had received the Distinguished Service Award, also from Victoria University, for being instrumental in establishing the Chair of Malay Studies there.
Halim, who graduated from the same university in 1977 with a Bachelor of Commerce and Administration, says it is a great honour to be getting a doctorate and the recognition that comes with it.
"New Zealand is close to my heart and I come to visit the country as many times as I can, he note, mentioning educational partnerships and adventure tourism as the areas he has established between the two countries."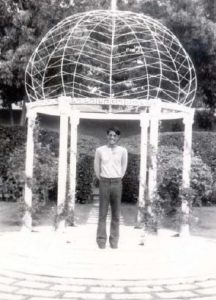 Sir Neville Jordan, the university's chancellor, in a citation he read about Halim and made available to the New Straits Time, said: "We are incredibly privileged as a university to benefit from Halim Saad's expertise, experience and ability to create educational opportunities between New Zealand and Malaysia."
"Halim Saad is an extraordinary individual and a well-deserved recipient of this honorary Doctorate of Commerce."
The educational arrangement mentioned involves Kolej Yayasan Saad (KYS), a residential school in Malacca that provides educational excellence up to the pre-university level. The school, which Halim modelled after his alma mater, Malay College Kuala Kangsar (MCKK), has produced remarkable students over the years. "I owe so much to MCKK for making me what I am" he says."But, I strive to make Kolej Yayasan Saad "KYS" an even better institution.
Towards this, we provide extra classes for English, foreign languages, swimming, music and theatre, over and above normal classroom hours."
Halim, who has been keeping a rather low profile over the last few years, looks back with fondness on the days of the government's privatisation policy, which was going on full steam until the Asian financial crisis of 1997-98 caused, among other things, Renong to be taken over by Khazanah Nasional Bhd, the government's strategic investment fund.
It still doesn't matter much till today if he is labelled "Daim's boy" for getting his business breaks during the heyday. (Tun Daim Zainuddin was Malaysia's finance minister from 1984 to 1991).
"The bottom line was, you had to deliver, whether you were 'Daim's boy' or some other boy." "I went in even though there had been no locals in a project of that magnitude."
Aside from KYS, Halim is now focused on oil and gas projects in Central Asia, which keeps him busy. But, he harbours hopes of making a comeback to highway operations, especially now, when there is talk of an impending toll increase to be imposed on the NSE.

There's a workable formula that the people in authority could listen to, including cutting down on existing rates and stopping future increases, he maintains. Twice he had come forward with proposals, the first being in 2010, when, through Asas Serba, he had said his proposal would help the government save RM114 billion in subsidies till 2038. His offer was rejected by PLUS, the highway concessionaire.
In March this year, he went straight to the government with a fresh proposal to acquire PLUS from its owners. He also requested that a vehicle company, Idaman Saga, be given the opportunity to carry out due diligence on PLUS. In the face of which includes attractive toll discounts and waivers, was stimulation for the working class. But this time, the government turned him down.
Halim says he has not given up on his attempts and will continue to engage with decision-makers.
And amid all this, one question: does he miss the old days? "No," he quips. "Why should I? I didn't and don't do things for fame and personal glory."