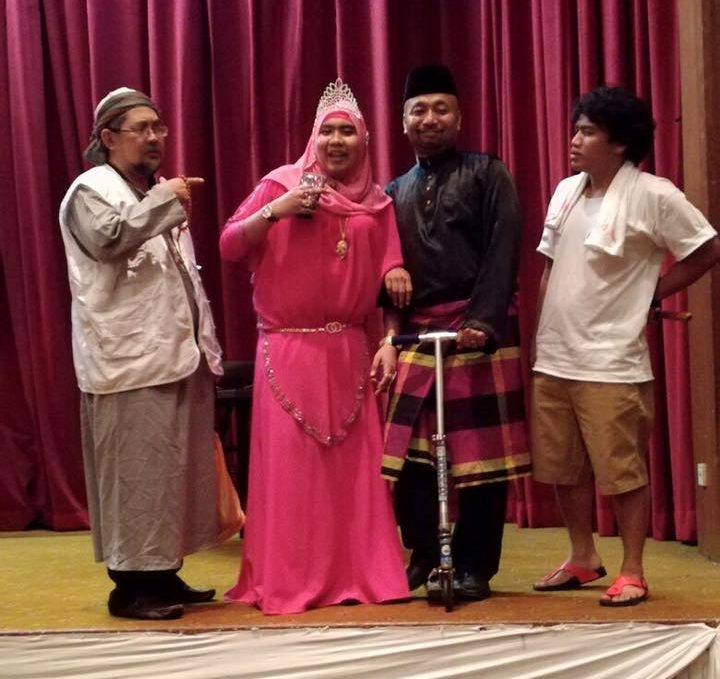 Yesterday, the life of a dear friend ended and a thought came to mind that what can life be worth if the first rehearsal for life is life itself? Coincidentally, when I got the news, I was just about to make my way to another kind of rehearsal. Suddenly two adages also came to mind "Life goes on" and "the show must go on". Talk about dejavu!
Last night, the Bargreaves Ballerz had a Full Dress rehearsal for their impending show on this Saturday. It is T-minus 3 days till show-time. It was the time to stimulate stage performance on an actual stage. It was the climax of all those 20 practices that they did at the MCOBA Penthouse.
A full dress rehearsal is a full run-through of the show, without interruptions, and with costumes and make-up. It is treated exactly like a real show, from the call time to the final curtain. We do a dress rehearsal because it's as close as we can get to a real show without actually having an audience present. It is also for the techs crew to have an idea and a feel of how to put the show together.
It's all about perfection or the tolerance of imperfection. Practice doesn't make perfect. Practice reduces the imperfection. At times and for some people, talent is gifted! But mostly, it comes with good practice.
I still believe it takes a lot of practices to get it right. The key is to keep on practising. I love rehearsing full dress because in this type of rehearsals there are no mistakes, nothing is wrong, no interruptions where Murphy Law's is permissible and some things apply or lead you to focus on the characters and the things that don't apply are equally valuable because they lead you to towards what does. It also allays all those trepidation and anxiety all those months of bi-weekly practices.
Practice doesn't make perfect, nothing will ever really be perfect – more practice more consistent; more consistent more confident and more confidence more accomplishments. Most people think confidence lies in an excessive rehearsal. It's true that man has to prepare, plan and practice before projecting his purposes. But a time must definitely arrive when man has to put an end to learning and rehearsal and start to put to practice what he spent time learning in all those practices this past few months.
After two rounds of the show of 3 act, musical interludes and video support and through my observation as Concert Chairman, I dare say that WE DO HAVE A CONCERT . See you all at the show and to all those dedicated and committed cast and crew, we had brought fun back to MCOBA and let's make it happen on the night. We'll shall always miss our bi-weekly get-together at the Penthouse and as the line from the song Seasons in the Sun goes "…we had fun, we had joy, we had a season of practices at the..MCOBA Penthouse". We were from different batches and different generations but we can click together, worked together and banded together to come up with a show. It the closest of being a Budak Koleq again.