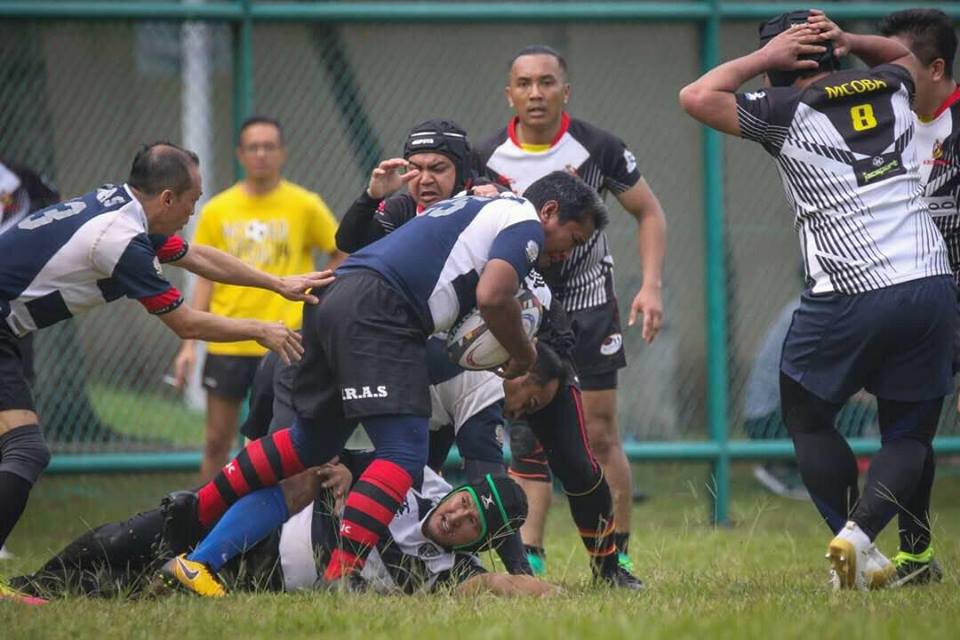 Our MCOBA Roosters Rugby team participated in the annual ASAS 10s rugby tournament held at the Alamanda Rugby field in Putrajaya on 4 August 2018.
Roosters faced the northern boys of JENAN in their first match. Unfortunately, the Roosters were a tad slow getting into gear and yielded to a 5-17 loss. Try scorer for the Roosters was the evergreen Dr. Zan C'83 (oldest player in the tournament at 52 years old).
In their 2nd match vs KRAS, our Roosters got into the groove and carved out a slim 10-7 victory. Try scorers for Roosters were Fei C'97 and Todd C'95.
Next up for the Roosters was against the hosts and after a close fought match, the Roosters emerged victorious 7-0. Try scorer Adiq C'96.
In our final group match vs ALSPEN, the Roosters got into top gear for this match and romped to victory with a 19-7 scoreline. Try scorers were Menon C'95, Immy C'00 and Furuq C'02.
In the Final, Roosters faced the tournament favourites KKB who are made up of players from various rugby clubs (akin to the Barbarians) and not an Alumni like all the other teams in the tourney.
Despite the valiant efforts of the Roosters and the encouraging support of the MCOBA entourage, we emerged 2nd best on the day and yielded to KKB 5-17. Try scorer – Dabooz C'01.
Our Roosters displayed tremendous spirit and tenacity throughout the tournament despite the earlier loss to Jenan in the opening match.
I believe that this Bungwak spirit will put the Roosters in good stead for future tourneys and I know that when the Roosters emerge champions in the future they will be able to handle it with the dignity with which they absorbed this loss.