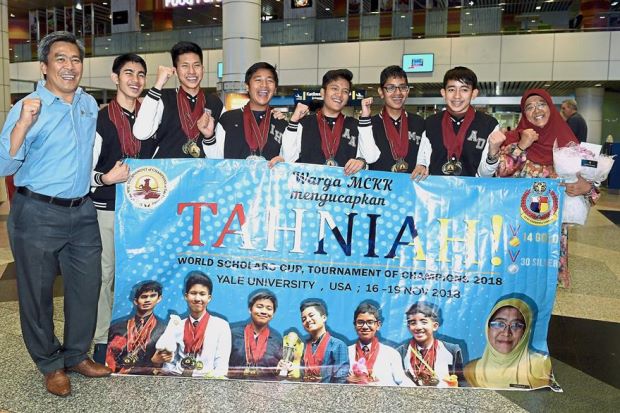 SIX students from Malay College Kuala Kangsar (MCKK) won 14 gold and 30 silver medals fom the World Scholars Cup Tournament of Champions held at Yale University in the United States.
Muhammad Luqman Mohammad Nawar, Muhammad Mikhail Taufiq, Hilman Irfan Hilmi, Muhammad Faiz Syafie Zubair, Muhammad Alif Daniel Jafri Malin and Ahmad Adam Mohamad Adan took part in the competition involving individual and group quizzes, essay writing and debates in six areas, including science, history, literature and art.
MCKK principal Anand Baharudin welcomed them at the airport with their schoolmates and family members. He said the achievements were MCKK's best global success so far.
Muhammad Luqman said their success was thanks to support from their teacher, Sharifah Nor Azam Syed Zainal Khodki, who accompanied them to the US. — Bernama