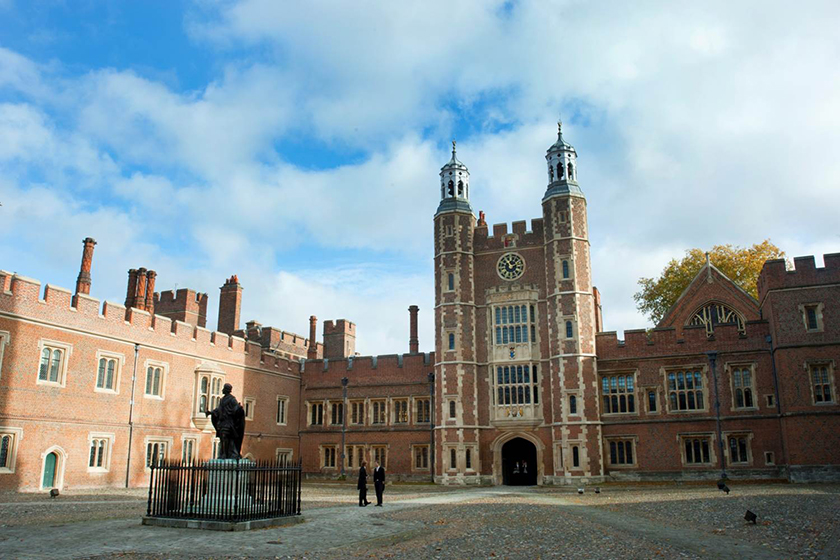 I was brought up and educated at the Malay College Kuala Kangsar otter dubbed as King of School; School of Kings and the endeared label 'Eton of the East'.
I have often wondered on that well- known label as to why such label was bestowed and how the Eton College looks like.
So, it was with much pleasure to take a train ride from Richmond, London to Windsor & Eton Riverside. After the customary touristy visit to the Windsor, I crossed the Eton Bridge over the Thames River into the tiny single Street of Eton, lined by relic shops, just like the town of Kuala Kangsar. Walking down along this road, I wondered of the similarities about Eton & MCKK.
Both schools are steeped in traditions; both in and near Royal towns; both have quaint Railway Stations; both are near famous rivers: both at near Royal Palaces or Castle and both steeped in history; both have Fives Courts and Rugby fields; both have formidable alumni in MCOBA and Old Etonians, definitely both places with a sense of Pride and passion. I can see the similarities. Only thing in Eton, there is no Pau shop like Yut Loy Kuala Kangsar but many pubs and drinking holes.
The history of Eton goes back to the 14th century. In 1440, King Henry VI established a new school across the Thames from Windsor Castle, calling it 'The King's College of Our Lady of Eton besides Windsor'. From the start, Eton was a boarding school, for boys only, and it is one of only 4 public schools in Britain to continue this practice. There are 25 'houses' under a House Master.
The school was designed for 70 students, half of whom came from Winchester College, and all the students had their education paid for by the king. Etonians are known for their uniform of a black tailcoat, waistcoat, and striped trousers (and in earlier times, a top hat and cane). Eton has produced 19 Prime Ministers, among them Sir Robert Walpole, William Pitt the Elder, and William Gladstone.
The most famous quote about Eton was attributed to the Duke of Wellington, who is supposed to have remarked that 'The Battle of Waterloo was won on the playing fields of Eton'. Unfortunately, the Iron Duke never uttered the words attributed to him, and even the meaning has been warped over time. Wellington apparently saw a group of Eton schoolboys playing cricket and said "There grows the stuff that won Waterloo", meaning the character gained by English youth from playing sports and games.
It is contended that those who have been bred at Eton, Harrow, Rugby, and Westminster, that the public sentiment within each of those schools is high-toned and manly; that, in their playgrounds, courage is universally admired, meanness despised, manly feelings and generous conduct are encouraged: that an unwritten code of honour deals to the spoiled child of rank, and to the child of upstart wealth an even-handed justice, purges their nonsense out of both, and does all that can be done to make them gentlemen.
They are a saying that most Englishmen are convinced that God is an Englishman, probably educated at Eton.
The College offers a seasonal programme of guided tours, usually from May to September. If you'd just like to stroll past the College, you can get quite a good look at the major buildings and peek inside the courtyards even when the College is not open to visitors. I highly recommend a stroll over the Thames to Eton if you are visiting Windsor Castle. It takes no more than 20 minutes from Windsor Castle to the College, and on the way, you pass some fascinating historic sites in Eton village.
Today on my 60th birthday, fresh from the OBW19 at MCKK, I am now spending my Old Boys Weekend (OBW) in Eton College. Just an Etonian of the East visiting the Malay College of the West.