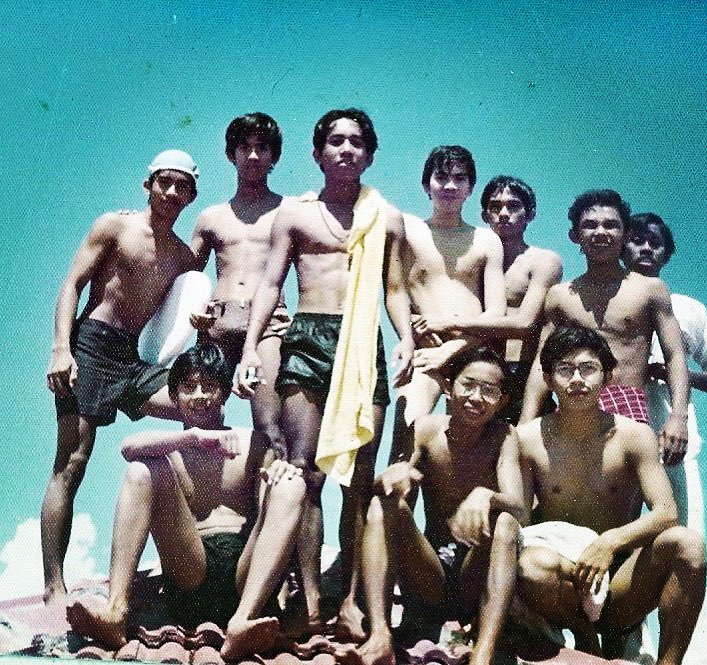 The 'new' swimming pool was opened in 1975 by the DYMM Sultan Idris Shah of Perak. Thus, MCKK became the School with 2 swimming pools, the other older one behind West Wing for 'dry' cleaning purposes. So, Physical Education (PE) classes included swimming lessons where one learned to swim clutching to polystyrene boards.
Seen here are some juvenile boys from Class of '76 admiring the the swimming pool up on the roof of the dressing room patio.
Standing L-R: Suffian Aziz aka Taufan, Norazman Mohamad (Nora), Arwah Rosly Jonoh (Jones), Amir Hassan Shaari (John), Othman Rahman (Man Jagong), Mohd Nazari 'Solin' Khalidon, Mohd Haizim Othman (Jimboy).
Squatting L- R: Prof Dr Wan Ahmad Tajuddin (Weng), Amran 'Shido' Shamail, Mohd Arif Omar.