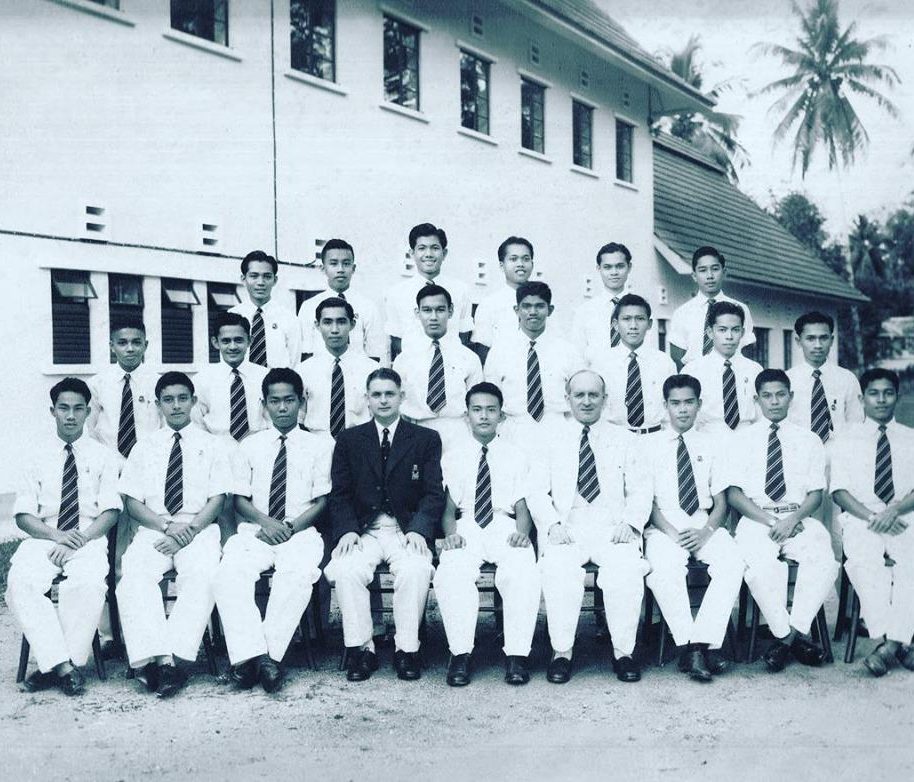 This picture is of the Prefects Board 1955 depicts Tun Muhammed Hanif Omar as the Head Boy (sitting or rather squeezed in the middle between 2 British Teachers, Headmaster JD Howell on his left & Mr Drennan on his right).
The prefects board were the 'police force' in MCKK, policing the school making sure the students toe the line. When a boy has been made a prefect means that he unlike the rest, has the power to hand out punishments. Tun Hanif was the 'Chief Police Officer' for 2 years from September 1954 and August 1956, a remarkable feat as a recognition of his leadership.
He later became the youngest IGP (Inspector General of the Malaysian Police Force) at 35 years old and also the longest serving IGP of Malaysia. He is currently the Chairman of the Board of Governors of MCKK.
Seated L-R: T Kamarulzaman, N Fakhruddin, Hamidin, Drennan, Hanif Omar Nasition, HM Mr JD Howell, Kassim, Arifin, Salim.
Standing second row L-R: Abu Bakar Mahmud (Bakar Buku), Razak Bahaman, Megat Ahmad (?), Syed Zainal Husein Wafa, Kassim 'Blanco', ? ,-A.N.Other, A.N. Other, Ibrahim Pak Mat.
Standing 2nd row L-R: A.N.Other, A.N.Other, Wahid Shamsuddin, A.N.Other, Rawi Abd. Rahman, Sidek Embong.