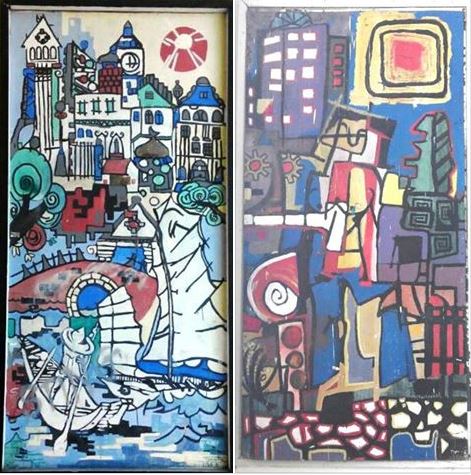 These 2 paintings are still hanging proud on the walls at MCKK New School – one on the wall of staircase to Form 5 classes, the other on the wall of staircase near the porch.
The paintings were done by yours truly and C'76 friends (we were in Form 3 then) in early 1974.
The materials for the paintings were salvaged from the construction site of New Hostel, then newly completed. The pictures were drawn on plywoods, while the frames were wooden beams used during the construction.
'Operations Salvage' was quietly done one faithful morning around 3.00 am. The materials were taken to the members-only Artroom, cleaned, and painted…once completed, we got assistance from the school workers to nail them to the walls…(that's why they are still hanging proud today!).
What a memorable experience!