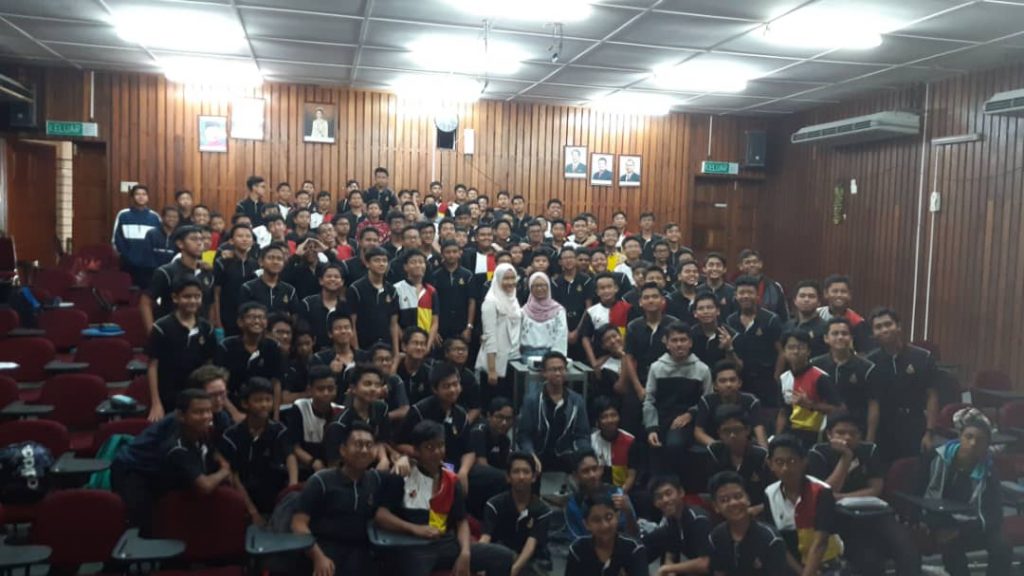 In conjunction with PT3 camp organised by Academic Unit, MCKK, Batch Kingtho (C'84) arranged for two of their daughters, Miss Sofea Arisya Mohd Shaifuddin and Miss Hana Adila Hanafiah, top students of TKC with 10A+ and 9A+ respectively in SPM 2018, as panelists to deliver a motivational session.
MCOBs have high stakes in C'21 with 25 MCOB kids, 4 Kingtho sons in there (hence the link for the request). Kopeng was coy but Dr. Peah was more direct, anything for the kids and collegians.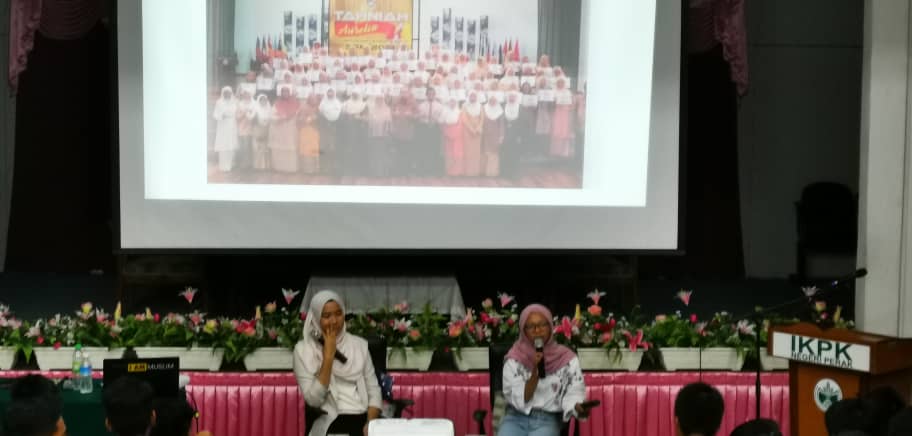 As to the tourers, Sofea was Head girl 2018 and now a Khazanah scholar to commence at KYUEM in late July. She plans on an Actuarial degree. Hana was House Captain and now a Yayasan Tenaga Nasional scholar with eyes on Electrical Power Engineering degree.
They travelled in the morning of Saturday, 13 July on ETS train disembarking at the KK station. They were met on arrival by chaperone Kak Ida of MGCTKCOGA and their uncle Medi (C'84).
They were given a tour of MCKK walking through the Prep School and Form 1 Block, the Quadrangle and Hargreaves Hall, and a photo op in front of the Big School.
Snacks were at the Selera Kampung Bendang Panjang and short stops at the Victoria Bridge and Masjid Ubudiah preceded attendance at the Kolej Risda Padang Rengas, the venue of Kem PT3.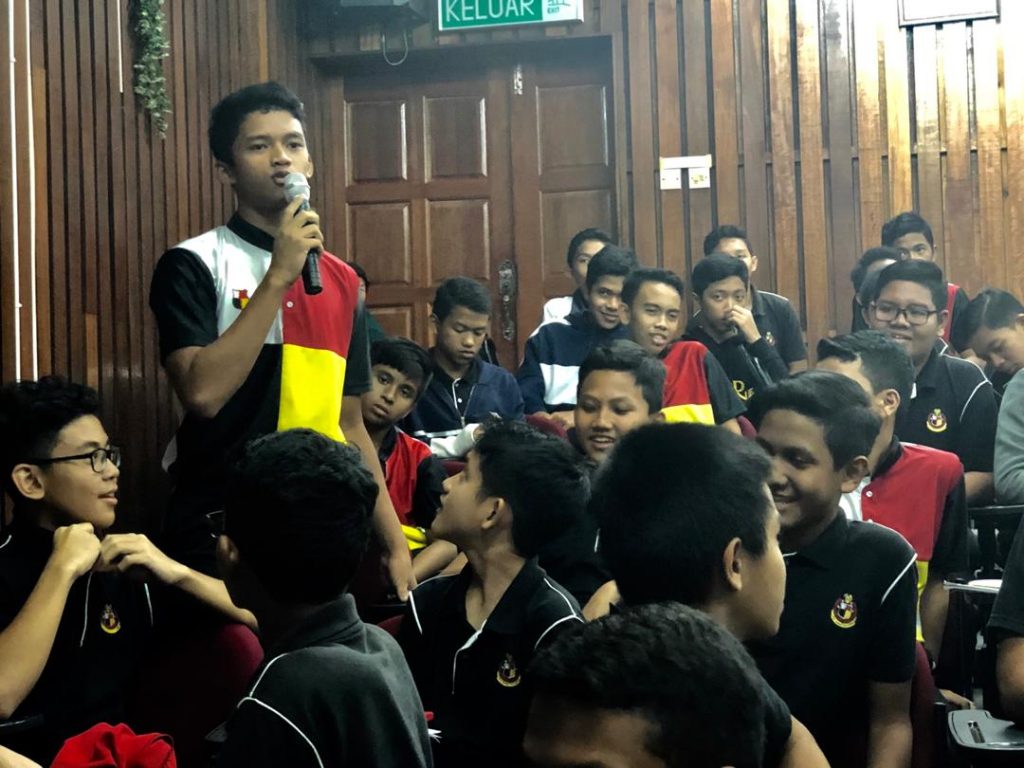 The session started quite like many other panel sessions but got into groove when the panelists offered Cadbury bars for questions.
The session sharing was about how the panelists set themselves up for the desire to succeed, time management, dealing with issues which would otherwise drag them down and other factors which they take as 'triggers' to motivate them. Their key share was that SPM preparation and mindset start at Form 3 and not later.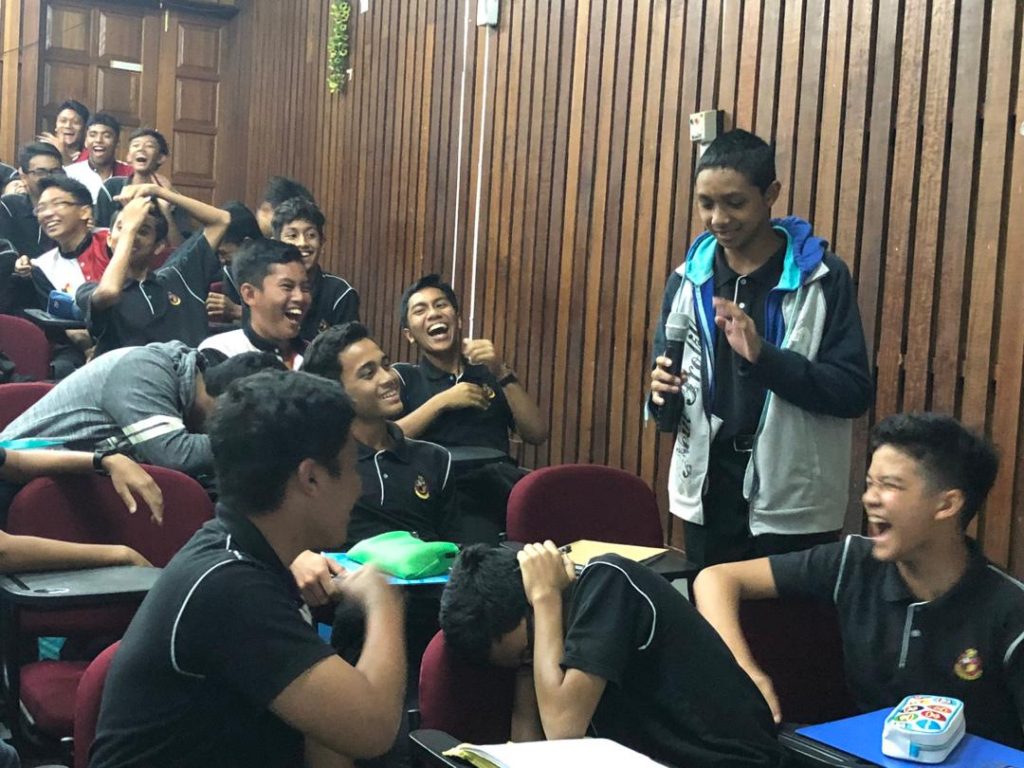 More than 10 questions were put up for the panelists to field, ranging from the religious aspects, focusing only what were poor and applications to be adik angkats.
It was a robust Q&A session, a good thing of course, where audience kept engaged with the panelists.
The session ended with a thank you pack presentation, a group photo and photos of Kingtho (C'84) children.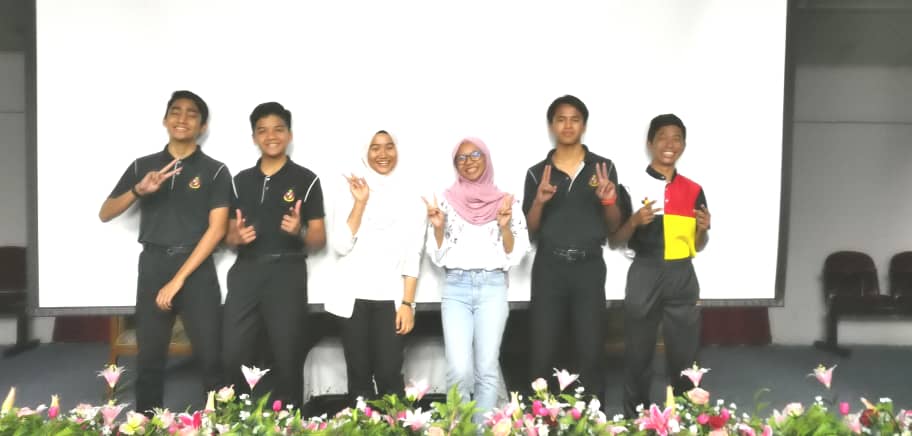 The MCKK fraternity thanks Sofea and Hana for making time for the Form 3 students and wish both of them the very best in their undertakings.
We also wish the Form 3 all the best in their preparations for the upcoming examinations.