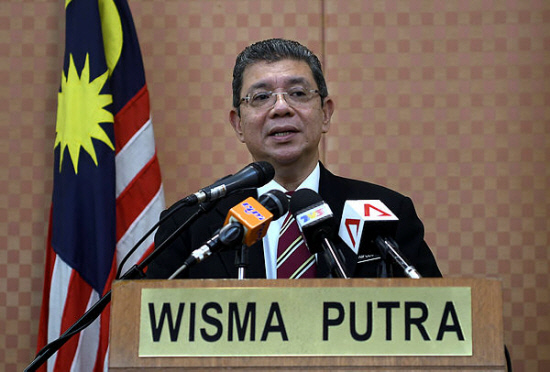 Heartiest congratulations to Dato' Saifuddin bin Abdullah (C'78, Mohd Shah) on his appointment as the new Minister of Communications and Multimedia.
Dato' Saifuddin Abdullah (born 27 January 1961) is a Malaysian politician and was the Member of the Parliament of Malaysia for the Temerloh constituency in Pahang from 2008 to 2013. Saifuddin was educated at Sekolah Kebangsaan Abu Bakar Mentakab (1968–73), Malay College Kuala Kangsar – MCKK (1974–80), obtained BA Honors from University of Malaya (1984), Diploma in Translation from Malaysian Translator Association / Dewan Bahasa dan Pustaka (1985) and followed by the Executive Course at Harvard Business School (1995).
He is currently an independent MP of Indera Mahkota, Pahang. Prior to his new appointment, he was the Minister of Foreign Affairs. From 2009 to 2013, he was also the Deputy Minister of Higher Education II during the Najib Razak's administration and between 2008 to 2009, he has also served as the Deputy Minister of Entrepreneur and Co-operatives Development.
He had previously been the Secretary-General of the Malaysian Youth Council. Saifuddin has written four books on Malaysian politics. After leaving Parliament in 2013, he joined the University of Malaya as a research fellow.