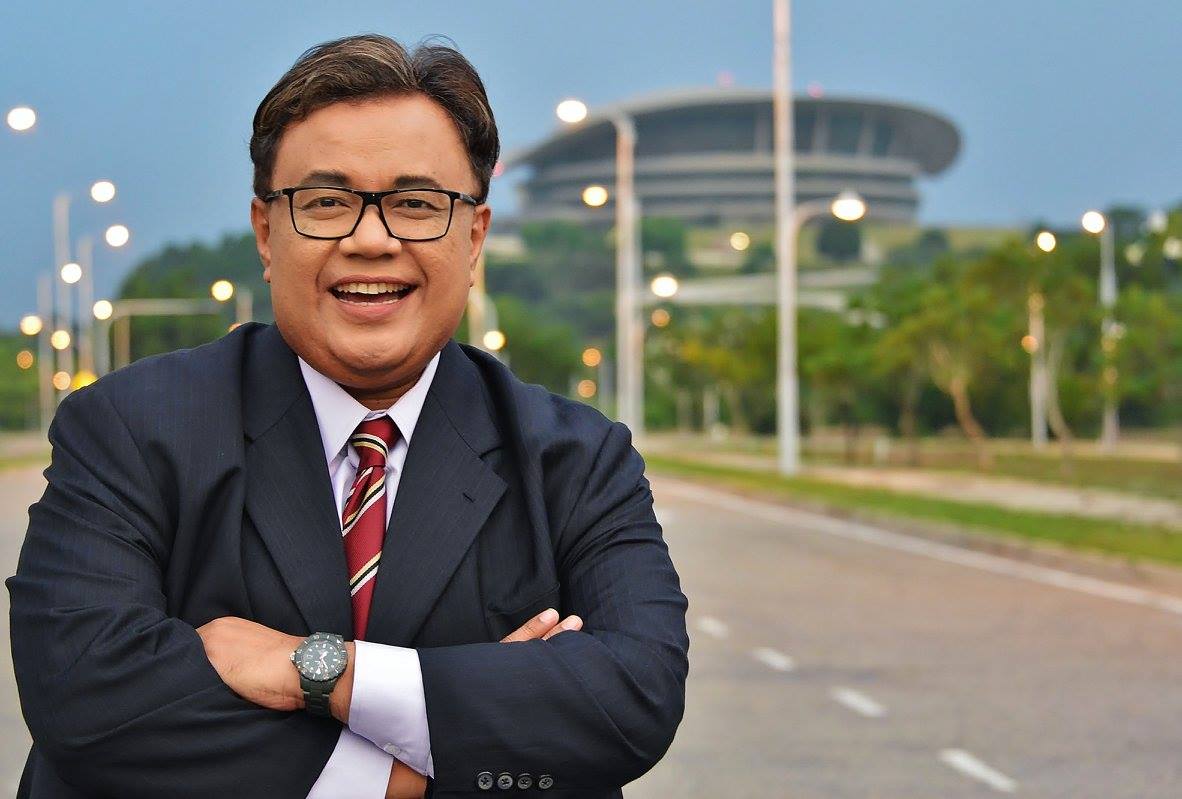 Heartiest congratulations to Suhaimi Sulaiman (C'79, Ahmad) on his appointment as the Director General of Broadcasting.
Previously, he was the Chief Executive Officer (CEO) of Sarawak Media Group (SMG). Prior to joining SMG, he was the Chairman of the Board of Governors of the Malaysian National News Agency (Bernama).
Author of "I Hate Reading the Teleprompter: My 25 Years in Broadcasting", Suhaimi Sulaiman is one of Malaysia's top media personalities. With 30 years of experience as producer, broadcast journalist, anchorman and content strategist, Suhaimi practiced a hands-on approach in editorial leadership and newsroom management.
Suhaimi helped set up Astro AWANI in 2007 and went on to become its Chief Executive Officer and Editor-in-Chief. His leadership helped steer AWANI to the forefront of thought leadership with compelling content. During Malaysia's 14th General Election, in May 2018, Suhaimi led the Astro AWANI team to produce the most watched election coverage, with 10.5 million television viewers. During the same period too, Astro AWANI's website, astroawani.com, registered its highest ever unique visitors of 12 million and page views of 84.5 million. Also, the annual REUTERS Institute Digital News Report 2018, in its study of the local media, found that Astro AWANI was the most trusted Malaysian news source.
Suhaimi's efforts in successfully transforming AWANI from predominantly TV based to online and mobile did not go unnoticed. He was awarded the MPI-PETRONAS Special Jury Award for Leadership in Journalism by the Malaysian Press Institute in April 2019.
Suhaimi, a member of the Institute of Public Relations Malaysia, is also a communications, media, branding and perception management trainer who regularly conducts media relations training for the Malaysian Press Institute. He attended the CNN Journalism Fellowship Management Session at CNN's Headquarters in Atlanta, Georgia, USA in September 2014 and is a CNN Journalism Fellow. He completed the Harvard Case Study Training on "Effective Strategies for Media Companies" in October 2009.
Prior to joining Astro AWANI in May 2007, Suhaimi started his career as a bank officer in 1987 with Bank of Commerce Berhad. In 1990, Suhaimi joined TV3 as a reporter and assistant producer. He started anchoring TV3 News in 1993, and soon became one of Malaysia's top names in broadcasting. He produced and hosted news and current affairs programs on TV3 like Face to Face, Editor, Teleskop, Malaysia Hari Ini and Bincang Petang in addition to anchoring prime time news, Buletin Utama and the English News, Nightline.
At TV3, he also anchored and produced special programs like Al-Ries & Jack Trout marketing series, Bajet, Elections and many more. His last post at TV3 was Content Creation and Development Manager before leaving the station in 2003.
Suhaimi has also trained leaders of Start Ups in the ASEAN region on "dealing with the media" through his collaboration with the New Entrepreneurs Foundation. Through this collaboration Suhaimi trained Start Up founders from Singapore, Myanmar, Philippines, Thailand, Indonesia and Malaysia.
Despite his hectic schedule, Suhaimi still finds time to give lectures on communications at institutions of higher learning on regular basis. He is also a much sought-after speaker for various business, marketing and communications conferences. Among others, Suhaimi was a speaker at the 16th Biennial International Conference on Media & Communication 2019 (MENTION2019), the Malaysian Institute of Accountants (MIA) International Conference 2015, ABIM's Global Forum 2015, UKM's Media Entrepreneurship Industry Talk 2015 and Media Crisis Management Forum 2016 and 2017.
Suhaimi is also a much sought-after Master of Ceremonies. Among others, he has emceed many major events like the 1ASEAN Entrepreneurship Summit 2015 (emceeing and moderating talks involving ASEAN economic ministers), the Suzy Orman Financial Freedom Talk (emceeing and moderating a talk by America's foremost personal finance expert, Suze
Orman), Samsung Galaxy Note7 Business Showcase 2016, the yearly annual dinner of The Malay College Kuala Kangsar (with their Royal Highnesses the Malay Rulers as VVIP guests) and The 100 years of MCKK in 2005 (Involving the SPB YDP Agong and their Royal Highnesses the Malay Rulers).
Suhaimi has also moderated Universiti Kebangaan Malaysia's Bicara Persada, Halal Forum at the Selangor International Expo 2016, SPAD's Land Public Transportation Symposium 2015 and the George Town Literary Festival 2019,.
Suhaimi holds a Bachelor's degree in Business Administration from Portland State University, Portland, Oregon, USA and an MBA from City University, Bellevue, Washington. He received his secondary education at the prestigious Malay College Kuala Kangsar.
Suhaimi enjoys photography, traveling, painting, singing and networking.
A very creative personality who is young at heart, Suhaimi is a talented fashion entrepreneur — designing and selling contemporary batik shirts under the Su & Ash brand.  His collections are available at his boutique — Sambal, Style & Sleep at 170, Jalan Bunga Raya Pantai in Melaka.  Sambal, Style & Sleep is a '3-in-1' – a café, boutique and backpackers hostel founded by Suhaimi and his business partner, Asyraf Amir.