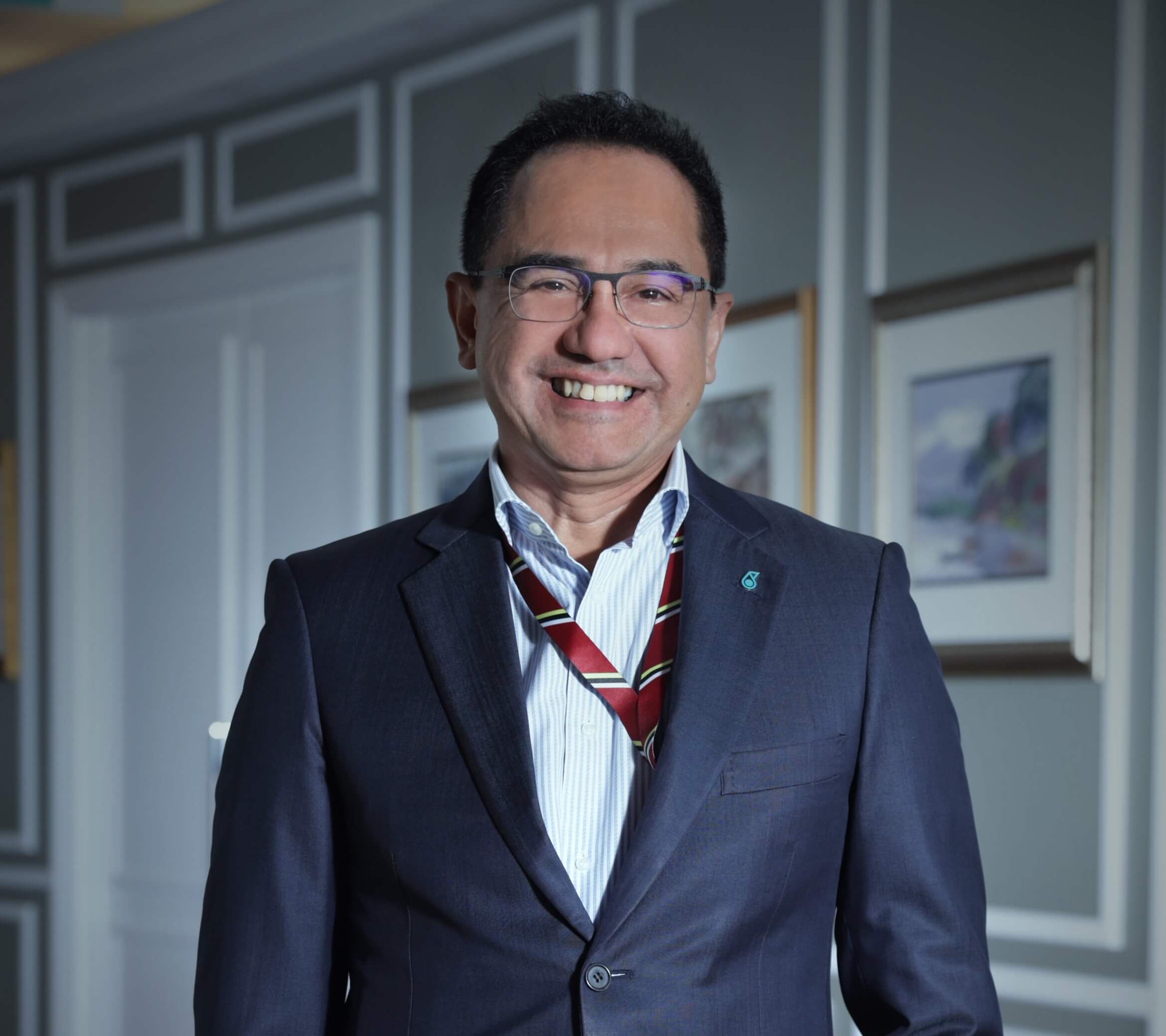 A big congratulations to Tan Sri Wan Zulkiflee Wan Ariffin (C'77, Ahmad) on his appointment as the independent director of Exxon Mobil Corporation.
Exxon Mobil Corporation, stylized as ExxonMobil, is an American multinational oil and gas corporation headquartered in Irving, Texas and was formed on November 30, 1999 by the merger of Exxon (formerly the Standard Oil Company of New Jersey) and Mobil (formerly the Standard Oil Company of New York). ExxonMobil's primary brands are Exxon, Mobil, Esso, and ExxonMobil Chemical.
Tan Sri Wan Zulkiflee Wan Ariffin is currently the Chairman of DRB-HICOM Berhad, Malaysia Airlines Berhad and Malaysia Aviation Group Berhad. He received his education at the Malay College Kuala Kangsar in Perak and then went on to graduate from the University of Adelaide, South Australia with a Bachelor of Engineering Degree in Chemical Engineering.
Wan Zulkiflee retired from Petroliam Nasional Berhad ("PETRONAS") in June 2020, after a 37 year tenure at the national oil company. While there, he was appointed as Chairman of the National Trust Fund, which was set up in 1988 to ensure optimal use of Malaysia's natural resources while benefitting the nation and its future generations. Wan Zulkiflee was also appointed as council member at the East Coast Economic Region Development Council and the Northern Corridor Implementation Authority. He chaired the Audit Committee at both agencies.
In his distinguished career, Wan Zulkiflee has held positions at several global bodies. He was a member of the World Economic Forum's ("WEF") Stewardship Board of System Initiative on Shaping the Future of Energy, and also a member of WEF's Oil & Gas Governors Forum and the WEF Oil & Gas Action Group. Wan Zulkiflee has also served as Malaysia's alternate member on the Asia-Pacific Economic Cooperation ("APEC") Business Advisory Council ("ABAC").
In education, as President and CEO of PETRONAS, Wan Zulkiflee held the role of Pro-Chancellor of Universiti Teknologi PETRONAS. He also sits of the Board of Trustees at the Razak School of Government as well as on the Advisory Council of Institut Pentadbiran Awam Negara or INTAN, both dedicated to the development of public sector leadership. Wan Zulkiflee is also an Adjunct Professor and Industry Advisory Board Member at the Kuliyyah of Economics & Management Sciences at Universiti Islam Antarabangsa Malaysia
Brand Finance, a leading authority on brand valuation ranked Wan Zulfiklee at 58 on the list of 100 Best Global Brand Guardians in January 2020. He first appeared on the list in 2019 at rank 93, and is the only ASEAN CEO on the list.