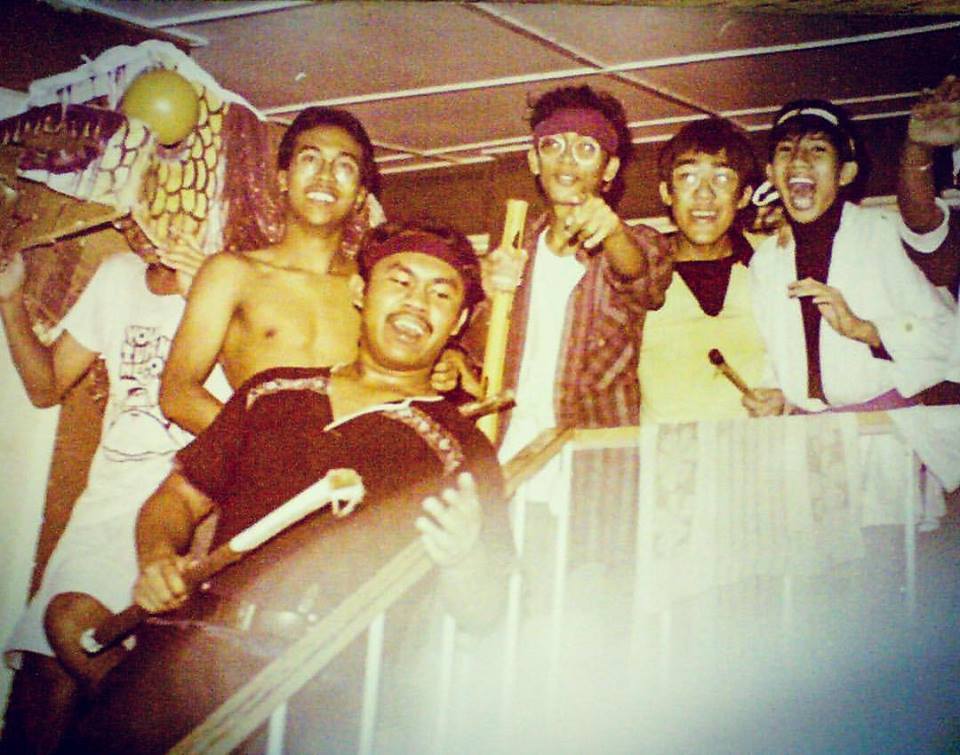 This is a depiction of the cathartic frenzy of the Dragon Dance 1976 at the staircase near to Dorm 6 of the Big School, MCKK. The Dragon Dance was a long gone tradition that started in 1961. The batch of 1961 wanted to fool around letting off their steam and stress before leaving the MCKK after MCE.
They even call their batch 'Tarinaga' to commentate a tradition they started. Never mind, if all of them were caned by HM Mr Ryan the next day. But, undeniably, the most important thing that made MCKK special was the ecosystem and self made tradition of the college. This fooling around made them savour their experience together and they remain close to this day.
The Dragon Dance was one such fooling event and time honoured tradition. The 5th Formers would walk around the corridors on an unheralded night and went through all the dormitories of the Big School making loud noises when many were asleep. In later years, a dragon head made up from boxes was added and followed by a candle procession to say goodbyes and to ask forgiveness to the other Collegians as they through the dormitories. However, this tradition was discontinued in the 90's as it was deemed 'Unislamic' and contrary to the Malay culture.
L-R: Faidzan aka Pidgeon (as the 'dragon head'), Badrul Haimi aka Badak, Dr Hamidee aka Bob, Zainal Azhar aka Djain, Ir. Mohd Azhar Don aka Sakdon, Prof Dr. Wan Ahmad Tajuddin aka Weng.