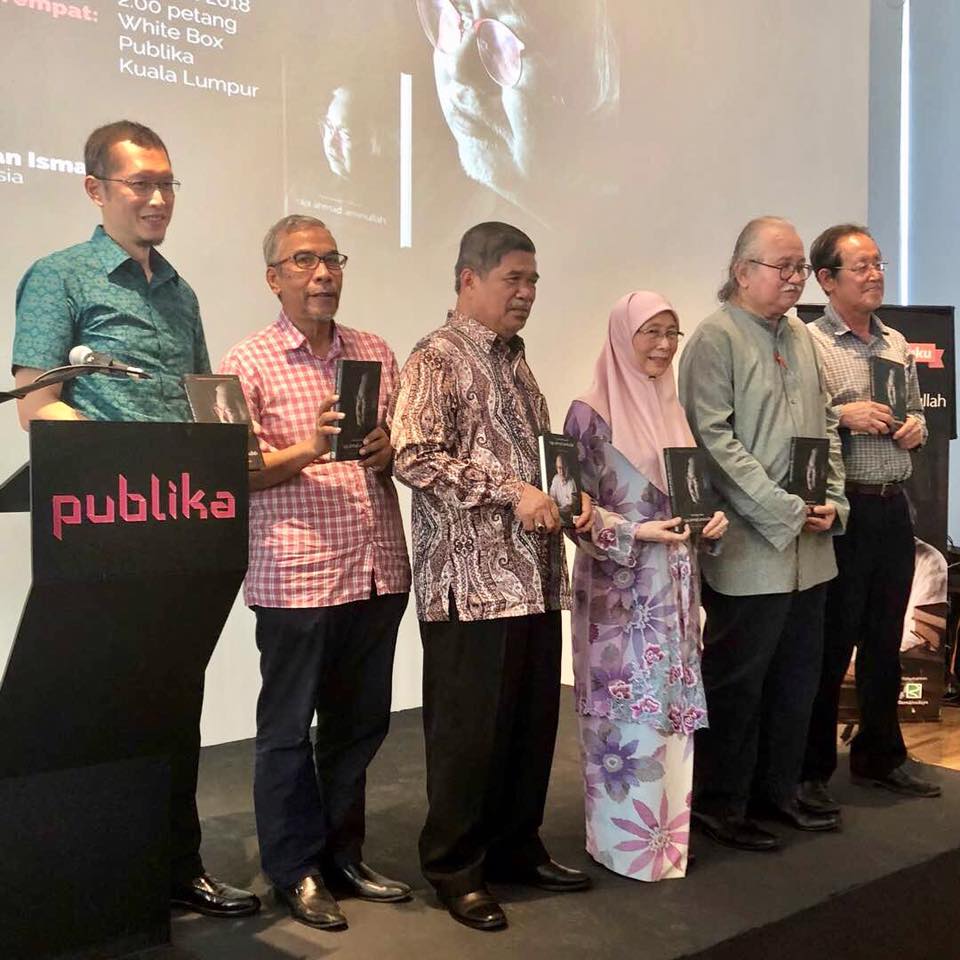 Raja Ahmad Aminullah (RA) is of MCKK Class of '72, the ramaiest class. He and Allahyarham Rehman Rashid are the literary figures of the batch, and of at least half of the MCOB fraternity. They remain one of the main reasons that I support a dear senior's repeat persuades of MCKK, and its dwellers, to accommodate and let flourish pegs of all shapes – square, round, and hexagon.
History might have changed for the man had he gone full blown under the mentorship of the prolific Pak Samad (Ismail). Alas, the independent streak in the man (probably accentuated by early loss of his father) has taken him to this path. And he gives us the rising to independence of our mind – "Percakapan dengan Raja Ahmad Aminullah- Fidelity to Ideas".
RA was twice kicked out by Tun M, once from ITM (in the 70s), the other from Utusan Malaysia in 2001. He stands for two causes in both instances, against the silencing of ITM undergraduates due to AUKU, and the request for DSAI to receive overseas medical treatment. Enough about the man, to the book.
Ideas could only be such ideas which are logical. Look at YB Ahmad Maslan post PRU14, articulating points befitting his high level of learning. At page 50, RA reminded the youth that 'ideas' which are vocalized will matter regardless of their background, hence they must articulate their view points. RA takes us through the 70s, 80s, and 90s and the key points and takeaways from writers and leaders who have impacted him. He reminds of 'colonisibilite', colonization of the mind, 'asal bapa senang', having ideas but adjusting them to what one's leader's wish.
In Dialogue 7, RA introduces the nine challenges of Revolusi Kebudayaan – from not being fatalistic, to be optimistic in outlook, evaluation of ideas and not the person, and to reduce self censorship. This is one of the key points in the book.
RA is an optimist, a believer in youth and cautions the more experienced from giving the country a fatal embrace, and to leave it to the youth to chart the way forward.
A firm recommendation for anybody Malaysian who reaches puberty to read the soliloquy of a lone man, wished to have been repeated by many other people who had gone through the 90s in Malaysia. The young needs to read it, so that the young will understand, and stay the course to being faithful to ideas, rather than faithful to a group of people. May the young be inspired.