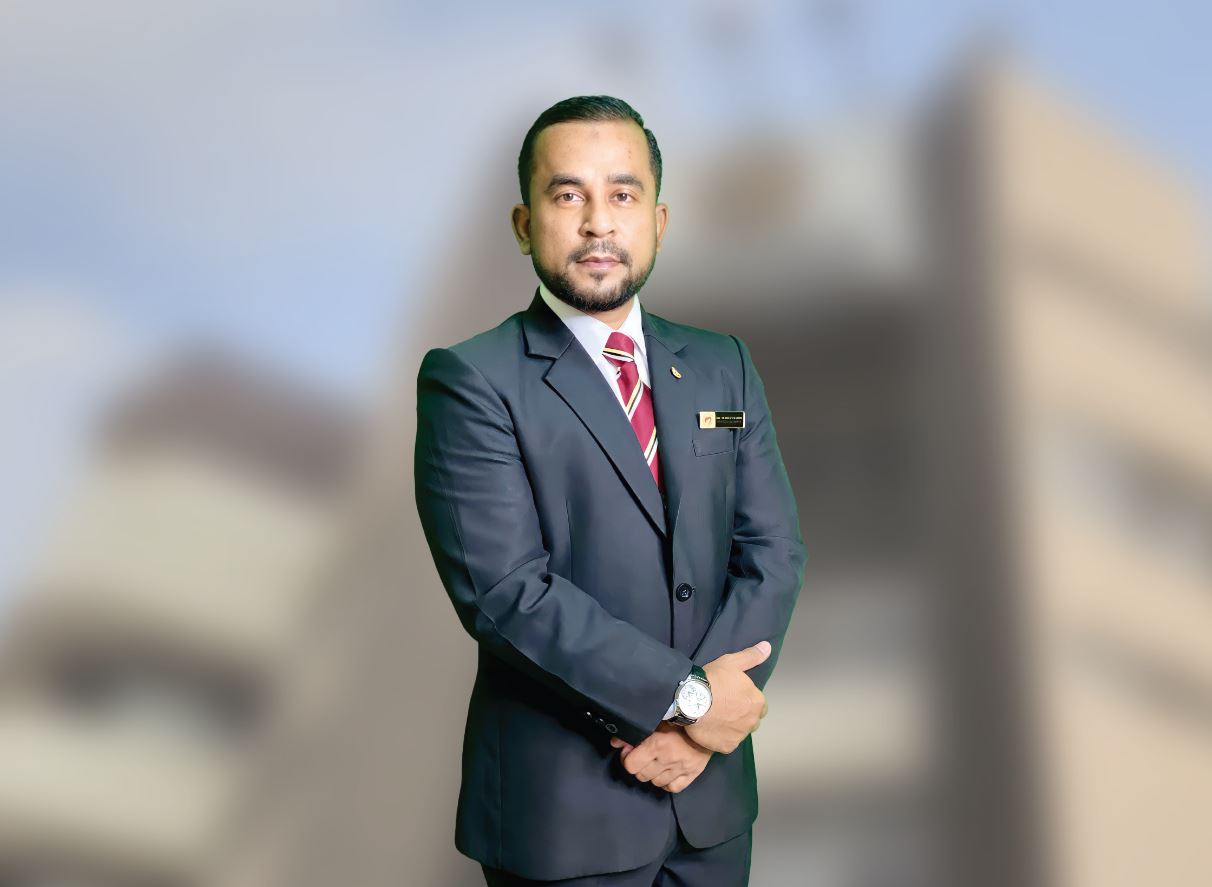 Heartiest congratulations to Dr. Mohd Zurairie Mohd Zubir (C'02, Sulaiman), Vice President of MCOBA Kelantan on his appointment as the Director of Covid-19 Quarantine and Treatment Center (PKRC), Kota Bharu, Kelantan.
He received the appointment from the Kelantan State Health Director effective 1 June 2021 to replace Dr. Mohd Azman Yacob who was promoted as the Director of the Medical Practice Division, Ministry of Health Malaysia.
Due to the excellence of leadership and good relations with various parties that he showed throughout his service in the Ministry of Health Malaysia, Dr. Mohd Zurairie was entrusted with this huge responsibility at the time when the State of Kelantan showed an increase in the number of Covid-19 cases which is very worrying.
Dr. Mohd Zurairie is a Wound Care Physician and Head of Wound Care Unit, Hospital Raja Perempuan Zainab II (HRPZ II), Kota Bharu. He was among the doctors who were assigned to treat Almarhum Sultan Ismail Petra ibni Almarhum Sultan Yahya Petra, the 28th Sultan of Kelantan and several other members of the Royal family of Kelantan. He is also the Chairman of the Kelantan Wound Management Association under the auspices of Tengku Temenggong of Kelantan.
In addition, he is also a Malaysian Representative in the International Society of Regenerative Medicine and Wound Repair, Life-time Council Member of Asian Wound Care Association, Honorary Treasurer of Malaysia Association of Wound Clinicians, Former Chairman of Kelantan Branch Malaysian Medical Association (MMA), Chairman of MMA Kelantan Section Concerning House Officers, Medical Officers and Specialists (SCHOMOS), Medical Advisor of Raja Shamri Foundation, State Medical Officer of Malaysian Red Crescent (Kelantan), Medical Platoon Leader of 12 Kompeni Medan Perubatan (Territorial Army Regiment), and Yang DiPertua of Persatuan Pekerja Islam HRPZ II.
Dr. Mohd Zurairie holds a Bachelor of Medicine and Bachelor of Surgery from the University of Malaya. He served as a Senior Medical Officer in the HRPZ II Cardiothoracic Surgical Department before pursuing a master's degree. He holds a master's degree in Wound Healing and Tissue Repair from Cardiff University, Wales, United Kingdom. He also holds a Diplôme Universitaire in Clinical Management of Weapon-Wounded Patients (War Surgery) from the Lebanese University of Beirut, Lebanon.
Throughout his service, he has received Excellent Service Awards from the Ministry of Health Malaysia twice, in 2013 and in 2016. Most recently, this year, he has received a Letter of Appreciation from the Secretary General of the Ministry of Health Malaysia for his outstanding service in providing treatment to patients.