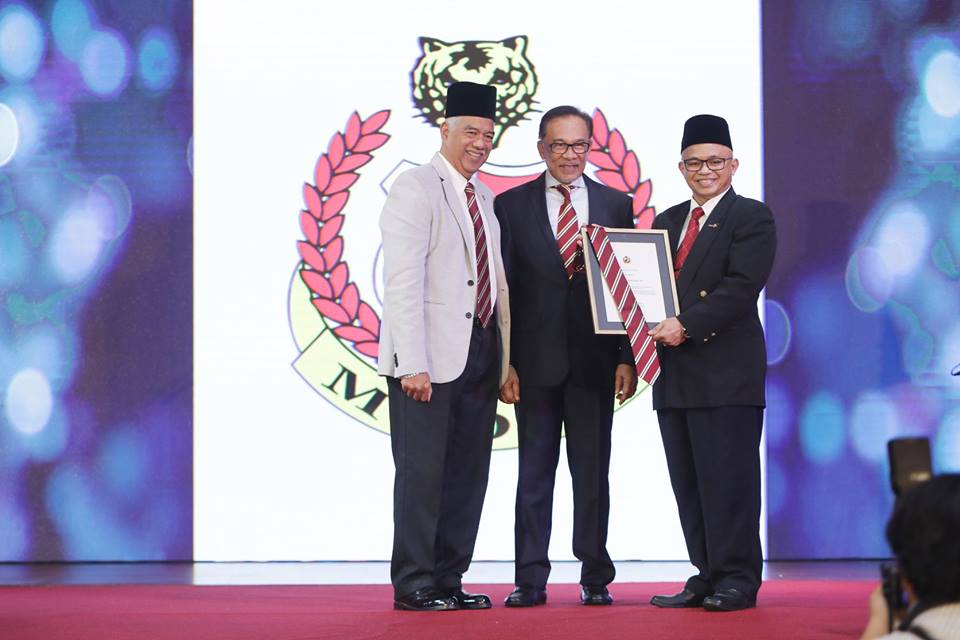 Cikgu Azmi Ali, the longest serving MCKK teacher, was honoured during the recent MCOBA Annual Dinner. Having served for almost 38 years as Malay Language Teacher, Warden, Disciplinary Master and Advisor to the Prefects Board at various times of his sojourn in MCKK, he was bestowed the Honorary MCOBA Membership by MCOBA President TAB and witnessed by the Guest of Honour, YB. Dato' Seri Anwar Ibrahim.
He hails from Alor Gajah, Melaka. Fresh out of teachers' training college, he made his way to Kuala Kangsar and made it his home from 1980 until his retirement. Fathers and sons were educated by him.
Terima kasih, Cikgu Azmi!