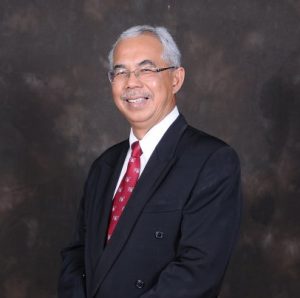 Heartiest congratulations to Prof. Ir. Dr. Mohd Azraai bin Kassim (C'75) on his appointment as the Vice-Chancellor of Universiti Teknologi MARA (UiTM).
Mohd Azraai, who was born in Perak on July 15, 1958, obtained his PhD in Environmental Engineering from the University of Newcastle Upon Tyne, United Kingdom; a Master of Science in Public Health Engineering and a Bachelor of Science degree in Civil Engineering, both from the University of Manchester Institute of Science and Technology (UMIST), United Kingdom.
He began his career in 1983 as a lecturer in the Faculty of Civil Engineering at Universiti Teknologi Malaysia (UTM), and held several senior positions at the university, including Deputy Vice-Chancellor (Academic and Internationalisation, from 2009 to 2012) and Deputy Vice-Chancellor (Research and Innovation, from 2012-2015).
Prior to his UiTM posting, Mohd Azraai was managing director and CEO of UTMSPACE, a post he had been holding since 2015.
Besides his stellar academic career, Mohd Azraai is a member of several professional bodies, including the Malaysian Society for Engineering & Technology (MySET); the International Water Association (IWA) United Kingdom; the Environmental Management and Research Association of Malaysia (ENSEARCH); the Environmental Professionals Register of Malaysia (EPRM); Registered Professional Engineer, Board of Engineers Malaysia (BEM); Registered Asean Chartered Professional Engineer (ACPE); and the Harvard Business School Alumni Club of Malaysia.
He is also a Fellow at the Institution of Engineers Malaysia (IEM).
Mohd Azraai has published two books on academic leadership, 155 journals and higher education related proceedings, five international research projects, 21 national research projects and 19 consultancy projects valued at RM6.03 million.