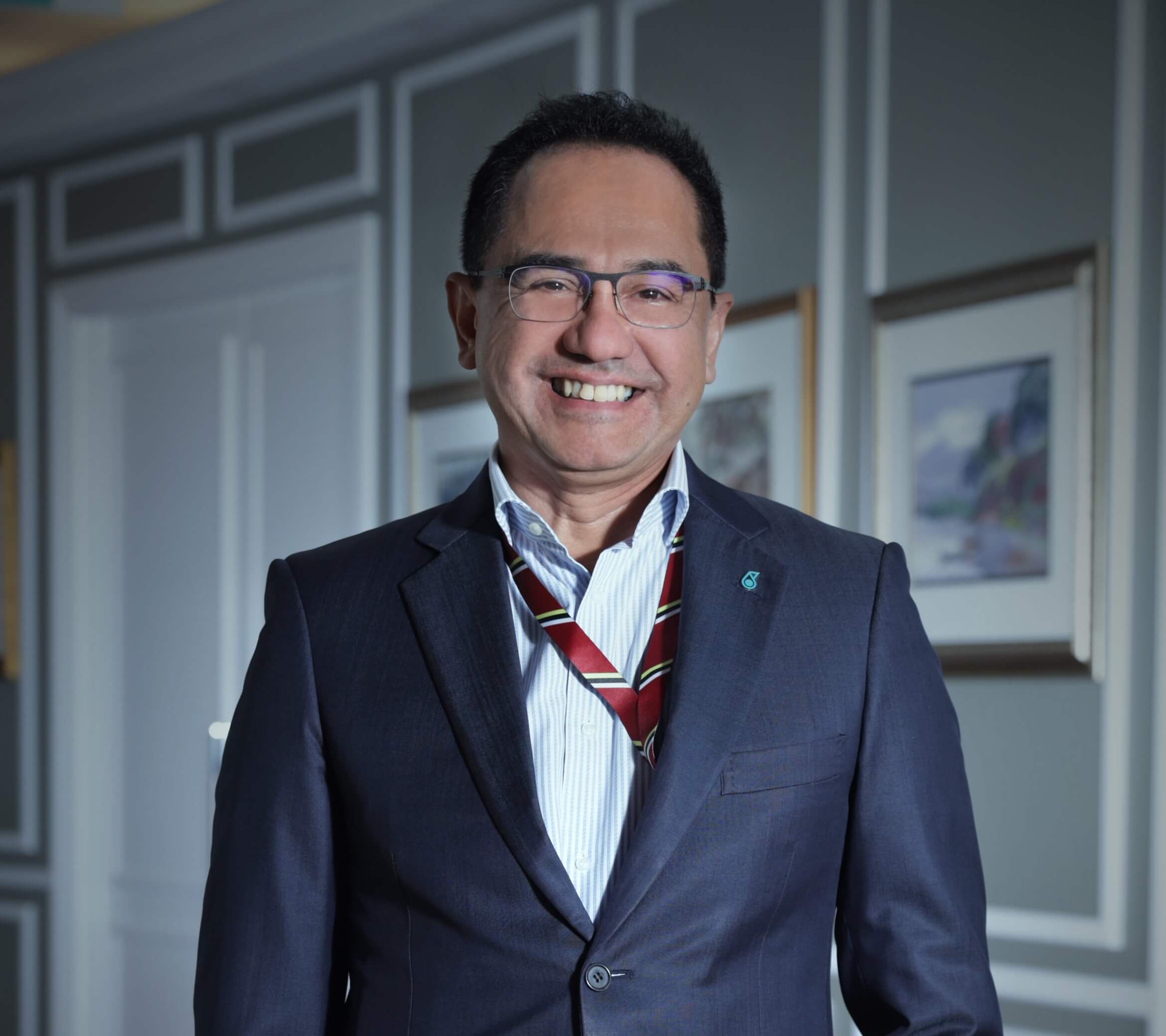 Heartiest congratulations to Tan Sri Wan Zulkiflee Wan Ariffin (C'77, Ahmad) on his appointment as the Non-Executive Group Chairman of Malaysia Aviation Group (MAG), effective 1 July 2020.
Thank you Tan Sri Wan Zulkiflee for his immense contributions during his 37 years with the PETRONAS.
Tan Sri Wan Zulkiflee bin Wan Ariffin holds a Bachelor of Engineering Degree in Chemical Engineering from the University of Adelaide, South Australia.
In 2000, he attended the INSEAD Senior Management Development Program and the Advanced Management Program at Harvard Business School in 2004. He was conferred an Honorary Fellowship by the Institution of Chemical Engineers, United Kingdom in November 2005.
He joined PETRONAS in 1983 as a Process Engineer involved in the development of several Gas Processing Plants. In the ensuing years he held various positions within the PETRONAS Group including serving in the Office of the President as Executive Assistant to the President, General Manager, International Projects Management Division of OGP Technical Services and General Manager for the Strategy and Business Development Unit.
He was the Managing Director and Chief Executive Officer of a public listed subsidiary, PETRONAS Gas Berhad from 2003 to 2007 and Vice President of Gas Business from 2006 to 2010.
In 2012, he was appointed Chief Operating Officer of PETRONAS in addition to being the Executive Vice President and Chief Executive Officer of Downstream Business. He was also the Chairman of PETRONAS Chemicals Group Berhad and PETRONAS Dagangan Berhad.
Tan Sri Wan Zulkiflee was appointed as President & Group CEO of PETRONAS on 1st April 2015, following a severe downturn in the oil and gas industry caused by the collapse in crude oil prices. Under his leadership, he instituted successful measures to achieve better cost efficiency in a harsh operating landscape. His transformation efforts in the areas of operational efficiency, commercial excellence, portfolio optimization, digital transformation efforts and organizational culture led to the Company's robust performance and strong fundamentals. His focused execution on these initiatives including the Company's three-pronged growth strategy have resulted with PETRONAS becoming more resilient in facing industry cycles. He has also transformed PETRONAS into a more sustainable organisation that can better adapt to the energy transition.
He is a Council Member of the East Coast Economic Region Development Council (ECERDC), as well as Chairman of the ECERDC's Audit Committee. He is also the Chairman of the National Trust Fund, a member of the Board of Trustees of the Razak School of Government, and the Industry Advisor to the Engineering Faculty of Universiti Putra Malaysia.
Tan Sri Wan Zulkiflee is married with three children.