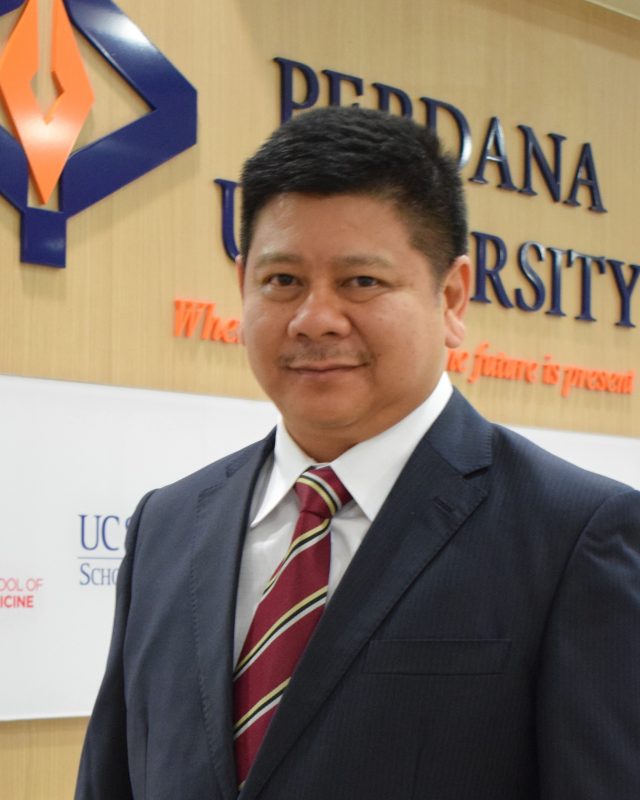 A big congratulations to Dr. Fadhlullah Suhaimi Abdul Malek (C'79, Idris) on his appointment as the Chairman of Malaysian Communications and Multimedia Commission (MCMC). His appointment will take effect starting 10th June for a period of two years.
Dr Fadhlullah, or Dr Fazul, as he likes to be called, graduated with an MD from National University of Malaysia (UKM). He then obtained a Masters of Medicine in Public Health (MMedPH) from National University of Singapore (NUS). Later in 1996, he was conferred Master of Arts in Health Management Planning and Policy with distinction from University of Leeds, United Kingdom. He further attended senior management training at INSEAD and by University of Strathclyde. He is also an alumnus of the Malay College Kuala Kangsar.
He began his career in Ministry of Health and was the 2nd Medical Officer of Health for Kinta District, Perak in 1993. Later in 1994 he became the Assistant Director in Public Health Division at the Ministry of Health, where he played a key role in the establishment of the Family Medicine specialty and the transformation of the Primary Care services. In mid-1997 he was seconded to Bank Negara Malaysia to be part of the webshaper taskforce to develop the framework of Multipurpose Card for National Registration identification and payment services; in addition to being part of the webshaper team for Telemedicine, another flagship of Multimedia Super Corridor envisioned by the Prime Minister of Malaysia.
He moved on to Telekom Malaysia Berhad in the same year to become the Head of Telemedicine, being involved in the medical support services for the Kuala Lumpur Commonwealth Games in 1998. He progressed into various other corporate roles including product development, business planning, corporate strategy, project management and regulatory in Telekom Malaysia Berhad, with his last designation being Chief Corporate and Regulatory Officer. Whilst at Telekom Malaysia Berhad he led the Telekom Malaysia team to win the National Award for Management Accounting (NAfMA) in its first attempt in 2007, and served on various Boards both in Malaysia and overseas, apart from being involved in the development of Madinah Knowledge Economic City in Saudi Arabia.
In 2010, he joined the Performance and Management Delivery Unit (PEMANDU) of the Prime Minister's Department where he headed the National Key Economic Areas for Communications, Content & Infrastructure; Agriculture and Business Services; and the Government Transformation Programme for Rural Development as the Director of each economic sector. Whilst in PEMANDU he too served as Consultant and Subject Matter Expert to the Governments of Tanzania, Uganda, South Africa and India, in addition to being a member of various advisory councils such as the Creative Industry Foresight at Academy Science of Malaysia. At PEMANDU he had the opportunity to lead major Lab initiatives for the Creative Industry, Eastern Corridor Economic Region (ECER), Solid Waste Management, Smart City for Iskandar Regional Development Authority (IRDA) and Terengganu State.
Having completed his role in PEMANDU in 2017, he was appointed as the Commissioner for
Malaysian Communications and Multimedia Commission (MCMC) and also held an executive role of Chief Officer Network Security, New Media Monitoring, Compliance and Advocacy, strengthening the framework to improve self-regulation for content and furthering the efforts of community-led initiatives for broadband. Further to the roles in PEMANDU and MCMC, he was also the Chief Communications Officer for the government reporting to the Strategic Communications Committee comprising selected members of the Cabinet of Malaysia from 2014 till 2018.
From time to time over his career he had stints as a guest lecturer for postgraduate learning at various institutions locally and abroad in the field of Public Health and Transformation. He joined Perdana University in September 2018, initially as a Senior Lecturer for Public Health and Director of Business Development, later taking on the role of Deputy Chief Executive and Registrar before being appointed as Vice Chancellor in January 2019.