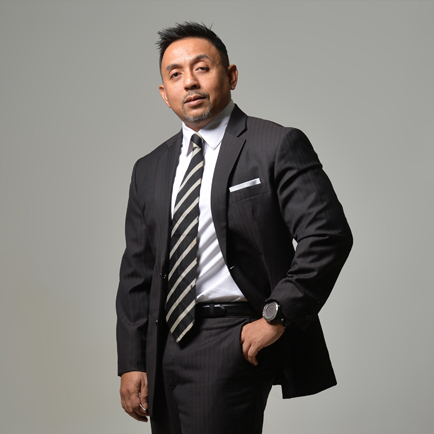 Heartiest congratulations to Dato' Chairil Nazri Ahmad (C'88, Ahmad) on his appointment as the Chief Operating Officer of IPMUDA Berhad. We wish him all success in his future endeavor.
Dato' Chairil was previously the Chief Executive Officer of UiTM Energy & Facilities Sdn Bhd where he was tasked to develop the sustainable energy business for UiTM with the objective of creating long-term value and growth.
During his tenure, he secured long-term contracts including two Solar Power Purchase Agreements with TNB for the sales of clean energy with a contract value of ~RM950 million as well as the Solar Power Purchase Agreements with UiTM with a contract value of ~RM600 million. He also successfully raised more than RM0.5 billion from the financial market to fund several sustainable energy projects including the ASEAN Green SRI Sukuk amounting to RM100 million for the development of a 31MW Large Scale Solar Plant in Pasir Gudang Johor as well as the Sustainability Term Financing of up to RM245 million to finance the development of Solar PV Generation Systems and Energy Optimisation solutions at all UiTM campuses nationwide.
Prior to this, Dato' Chairil has founded several organisations within the renewable energy, agri-biotech and green-tech industries, including the Solar System & Power Sdn Bhd, Ennesa Power Sdn Bhd, Stella Gen Sdn Bhd and URRMA (Unité de Recherche sur les Rétrovirus et Maladies Associées) Asia Sdn Bhd. Through this, Dato' Chairil has experienced the multiple facets of entrepreneurship including technology commercialisation (sourcing and acquisition of IP and scaling up production), fund raising (multiple rounds of funding from seed capital, grants, private equity to debt financing), product manufacturing (set up a GMC Biotech Plant and Solar Power Plant) and sales and marketing (innovative product positioning).
Dato' Chairil started his career as an auditor with Coopers & Lybrand before taking on a role as a management consultant with Accenture and served notable high-profile clients international including PETRONAS, NatSteel (Singapore) and Siemens AG (Germany).
Dato' Chairil holds a Bachelor of Arts (Hons) in Accounting and Financial Analysis from the University of Newcastle and is a member of the institute of Chartered Accountants in England and Wales. Dato' Chairil has also attended the Executive Program in BioEntrepreneurship at the University of California, Berkeley in 2010.