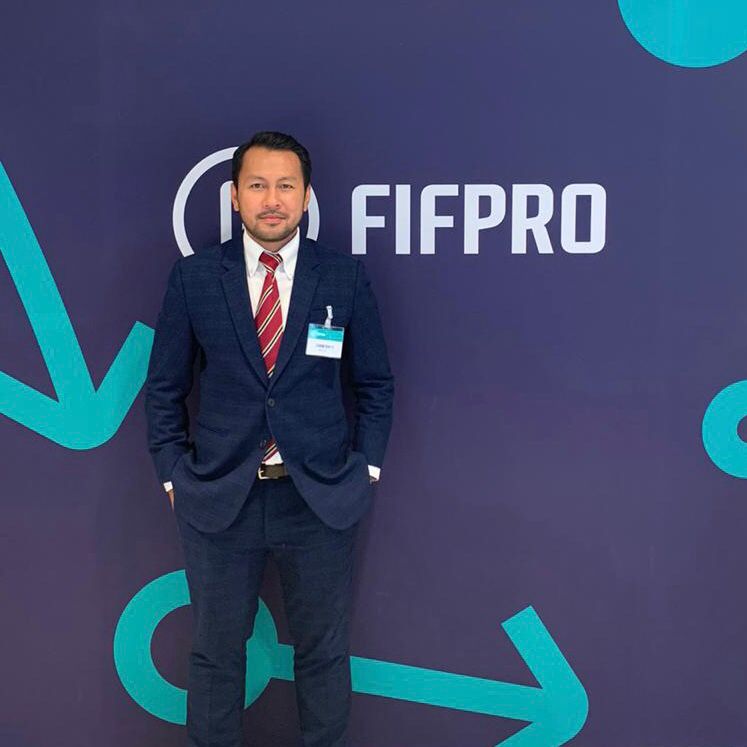 A big congratulations to Izham Ismail (C'05, Ahmad) on his appointment as the board member of the World Players Union, FIFPRO.
He will be representing Division Asia/Oceania on FIFPRO global board, alongside former Australian national footballer Kathryn Gill.
Izham is the Chief Executive Officer of Professional Footballers Association of Malaysia (PFAM) since 2014 and FIFPRO Asia/Oceania Board member since 2015. Since 2014, he has represented local and international players in contractual disputes and employment matters before the FAM Status Committee and FIFA Dispute Resolution Chamber.
"I am honoured to be elected to this role and I look forward to bringing new ideas to the table – one that brings the voice and aspirations of players from all different backgrounds, especially in Asia." he said.
He forged a formal working relationship with FAM and successfully signed a Memorandum of Understanding between PFAM and FAM in 2017, and negotiated an improved standard players contract for all footballers in Malaysia in 2018.
Recently, he led the negotiation between PFAM and FAM to establish a National Dispute Resolution Chamber to improve the dispute resolution mechanism in Malaysian football.
He previously sat as the youngest member of Malaysian National Football Development Programme (NFDP) from 2013 to 2018.
Izham holds a Bachelor of Laws from University of Malaya.
FIFPRO is the worldwide representative organisation of professional footballers. Its headquarters are based in Amsterdam, the Netherlands.